On Saturday, Gala Caprice Cruz, a member of SCV's North Los Angeles County and Santa Clarita Women Federated Republican club, organized a rally that began at 10 a.m. and ended at noon on Valencia Boulevard near Creekside Road.
"I am starting a new club for North Los Angeles County to help provide a home for the grassroots Trump supporters that were active during his campaign," Cruz said.
"Unlike the 'top down' directive structure we experienced during the election, this newly formed chapter of CA4MAGA (Californians for Making America Great Again) will be built from the bottom up with its members focusing on Trump's agenda in California at all levels including city, county & state."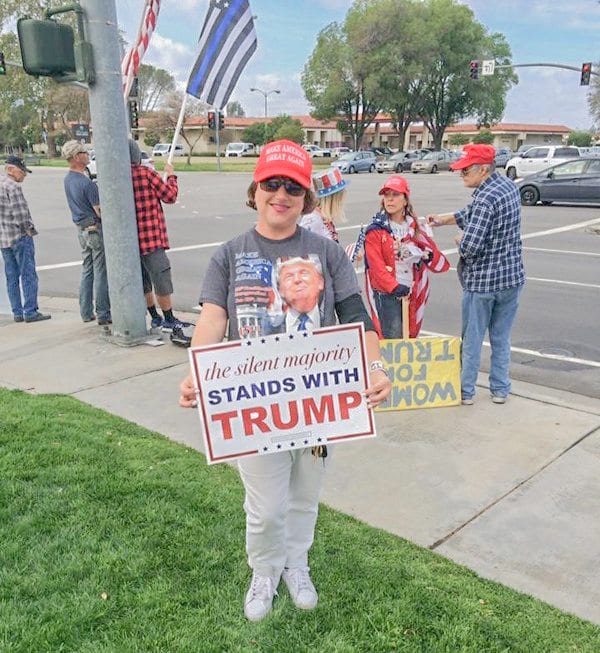 The group plans to host more rallies, however, they also have plans to mobilize volunteers for activities related to voter registration, legislation, phone calling, and attending political events and forums.
The rally was attended by over 70 local, residents. Attendees ranging from different ages and backgrounds attended the rally.
Signs declaring "No Sanctuary Cities," "Lower Taxes",""Rebuild our Military," "Make America Great Again," "Build that Wall," "Women 4 Trump," "Secure our Border," "We Want Legal Immigrants," were held high on Saturday.