Address: 26330 Diamond Place Suite #100, Santa Clarita, CA 91350
Subscriptions Contact Number: (661)-259-1000
Questions About Advertising & News: (661)-259-1234
Office Hours: Monday – Friday 8:00AM – 5:00PM
Founded in 1919 as a community newspaper serving the Santa Clarita Valley in northern Los Angeles County, The Signal is a thriving multimedia corporation offering some 280,000 residents a daily local newspaper, monthly and periodic topical magazines and the go-to website for local news and information.
The Santa Clarita Valley is an upscale suburban, mostly planned community ranked among the six wealthiest cities in the state of California, according to a census-based survey conducted by a national business journal. With more than 80 percent of its residential population made up of families, the Santa Clarita Valley is among the fastest-growing regions in Southern California and among the safest communities in the United States.
The Signal's award-winning newspaper covers local news, sports and community activities throughout the Santa Clarita Valley including Newhall, Valencia, Saugus, Canyon Country, Stevenson Ranch, Castaic, Val Verde and Agua Dulce.

In 2011 The Signal won first-place honors from the California Newspaper Publishers Association for newspapers throughout California in its circulation category for local news coverage, special sections, investigative news reporting, feature writing, environmental/agricultural reporting and writing.
Its sports section is regularly singled out for distinction. In 2009 and 2010, The Signal has won individual and section awards from the California Newspaper Publishers Association for writing and special sections.
The Signal's website, which received a first-place award from the California Newspaper Publishers Association in 2010, is the most-visited website in the Santa Clarita Valley.
The Signal's acclaimed special sections include the weekly ConnectSCV arts, entertainment and dining guide, the monthly Santa Clarita Valley Business Journal and Santa Clarita Valley Parent Times; bimonthly Health & Wellness and numerous yearly publications including Welcome, Progress, "How to" and the "Best of the Santa Clarita Valley."
We at The Signal look ahead to another 90-plus years of service to the Santa Clarita Valley as the community continues growing to a projected 2025 population of 350,000. 
Perry Smith
Managing Editor | Editor, Sunday Signal & SCV Business Journal
psmith@signalscv.com
661-287-5599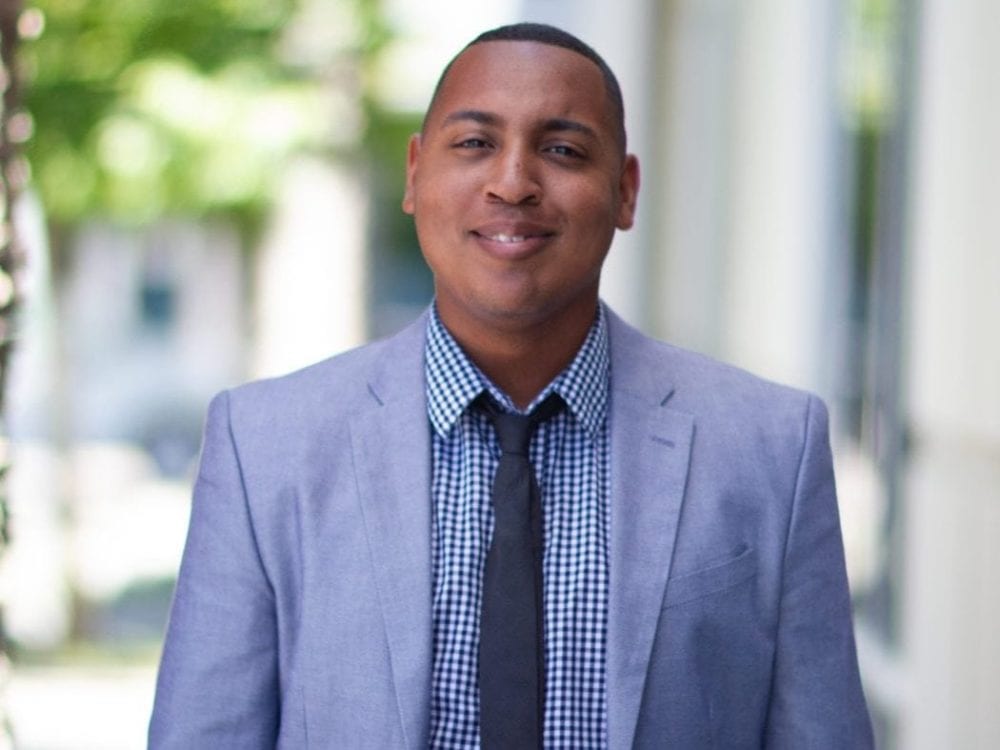 Austin Dave
Chief Multimedia Journalist & Director of Digital Operations
adave@signalscv.com
661-287-5550
Savanna Birchfield
Intern | Multimedia

College of the Canyons
Candace Williams
Intern | Multimedia

College of the Canyons
Creative & Graphic Design
Administrative & Support Division
FREQUENTLY ASKED QUESTIONS
What should I do if I do not receive my newspaper?
If your carrier should miss you, call our circulation department at 661-259-1000 Monday-Friday between the hours of 8 a.m. and 5 p.m.; Saturdays 7 a.m.-noon, and we will have a paper delivered to you if you reside in the Santa Clarita Valley. For same day re-delivery Monday through Friday, call before 10 a.m. and Saturday before 11 a.m. If you notify us outside of these hours or if you live outside of the SCV we will credit your account for the non-delivery.
Can I stop my delivery if I am out of town?
Yes, call our circulation department Monday-Friday between the hours of 8 a.m. and 5 p.m.; Saturdays 7 a.m.-noon and you can select from three available options: Vacation Stop: Your carrier will be asked to stop delivery during the time you're away and your account will be credited for the days delivery is suspended by extending your current expiration date. Vacation Pac: Your carrier will be asked to save all papers while you're away and deliver them all when you return. Vacation Donation: We will donate your papers while you're away to Newspapers In Education for use by classroom students. All this can also be done online.
Can my subscription payment be automatically charged to either my credit card or my checking account on a monthly basis?
Yes, please contact our circulation department at 661-259-1000 or click on the circulation link on our home page to make the necessary arrangements online.
For help with your user account and experience on www.signalscv.com please fill out one of the forms below and a representative from The Signal will get back to you as soon as possible.
Report An Issue With Your User Account
Submit Feedback About The Signal Website
Circulation & Delivery Support
For help with your newspaper subscription service please fill out one of the forms below and a representative from The Signal will get back to you as soon as possible.
Report a Delivery Problem
Order Previous Signal Issues
The Signal newspaper is five days per week and runs Tuesday through Saturday).
A morning edition, The Signal serves the Santa Clarita Valley and includes the following zip codes: 91321, 91350, 91351, 91354, 91355, 91381, 91384, 91387 and 91390.
A draft with pricing will be emailed.
After the draft is approved & any changes are made, then payment is collected. (Prepayment required; we accept all major credit cards).
A receipt generated by our accounting department will be emailed once the process is complete, along with the link to our online obituary page.
Deadlines
For Tuesday Publication – 11 a.m. Friday
For Wednesday Publication – 11 a.m. Monday
For Thursday Publication – 11 a.m. Tuesday
For Friday Publication – 11 a.m. Wednesday
For Saturday Publication – 11 a.m. Thursday
(Saturday is an enhanced "Weekend" edition, is the largest circulation day during the week)
Pricing
Pricing starts at $75 per day for up to 1000 characters w/spaces (NOT words).
$.075 for each additional character.
Add $25 per day per photo (attach a B/W or color jpeg –full size; our graphics dept will crop if necessary) or bring in a good quality photo we can scan (no grainy copies).
Add $25 per emblem/logo for military or civil service. There is a 10% discount off for each additional publication day.
The notice will also be listed for 30 days on the Legacy site for guests to view and sign the guest book; please visit the obituary tab at signalscv.com.
www.signalscv.com respects the privacy of visitors to our site. This Privacy Policy governs the use and collection of information from you by Morris Multimedia, Inc., d/b/a The Newspaper ("we" or "us") through your use of this site. This Privacy Policy does not apply to any information you may provide to us through other means; for example, at a live event, via mail, or via telephone. Please read this Privacy Policy carefully so that you understand our online privacy practices. By visiting this site, you agree that your visit, and any dispute over our online privacy practices, is governed by this Privacy Policy and our Visitor Agreement.
CHILDREN'S PRIVACY
Children should always get permission from their parents before sending any information about themselves (such as their names, email addresses, and phone numbers) over the Internet, to us or to anyone else. We won't knowingly allow anyone under 13 to register with our site or to provide any other personally identifying information. If you're under 13, please do not provide us with any personally identifying information about yourself (such as your name, your email address or your phone number).
TYPES OF INFORMATION WE COLLECT
The information we gather falls into two categories: (1) information (for example, your name and address) that you voluntarily supply when you register or initiate transactions, and (2) information gathered on usage patterns and preferences as visitors navigate through our sites, use our services such as email newsletters. In some cases, it is an agent or affiliate of ours that collects the information on our behalf. Third party providers featured on or linked to by our site, such as vendors of products and services offered through our site, may be gathering the same kinds of information.
Registration Information. To make use of certain features on our site (such as to receive email newsletters, or post photos or blogs) visitors need to register and to provide certain information as part of the registration process. We may also ask for information from those who buy products or services or conduct other transactions on our site. (We may ask, for example, for your name, email address, sex, age, zip code or credit card number, and we might request information on your interest in sports, personal finance, the performing arts, and the like.) The information you supply will help us to offer you more personalized features, to tailor our site to your interests and make them more useful to you, and to process e-commerce transactions.
The more you tell us about yourself, the more value we can offer you. Supplying such information is entirely voluntary. But if you don't supply the information we need, we may be unable to provide you with services we make available to other visitors to our site. And we can't send you email alerting you to a new service we're offering, or breaking news that may interest you if you don't tell us what you're interested in and give us your email address.
Contests and Other Promotions. From time to time, we may offer contests, sweepstakes or other promotions on our site. If you enter one of these promotions, you'll have to provide information about yourself (such as your name, address, telephone number and email address) so that we can contact you if you win. We may share this information with any wholly or majority-owned subsidiary of Morris Multimedia. and any co-sponsor of the promotion (we will identify any co-sponsor in the official rules for the promotion). If you don't want us to collect the information requested in the registration form or to provide it to any wholly or majority-owned subsidiary of Morris Multimedia or contest co-sponsors, please do not enter the contest or sweepstakes.
Email Newsletters. We may also offer you the opportunity to subscribe to email newsletters on topics that we believe are of interest to our visitors. If you have opted to receive a particular newsletter, you may always unsubscribe later if you decide not to receive further mailings of the newsletter from us. See "Opting Out" below.
Cookies. To help make our sites more responsive to the needs of our visitors, we use a standard feature of browser software, called a "cookie," to assign each visitor a unique, random number, a sort of user ID, if you will, that resides on your computer. The cookie doesn't actually identify the visitor, just the computer that a visitor uses to access our site. Unless you voluntarily identify yourself (through registration, for example), we won't know who you are, even if we assign a cookie to your computer. The only personal information a cookie can contain is information you supply. A cookie can't read unrelated data off your hard drive. Our advertisers and the third parties that provide products or services through our site may also assign their own cookies to your browser, a process that we don't control.
We use cookies to help us tailor our site to your needs, to deliver a better, more personalized service. For example, we use cookies to avoid showing you the same ad, repeatedly, during a single visit. In addition, we may use cookies to track the pages on our site visited by our users. We can build a better site if we know which pages our users are visiting and how often. Of course, you can set your browser not to accept cookies, but if you do, you may not be able to take advantage of the personalized features enjoyed by other visitors to our site.
Other Methods of Collecting Information. Our web pages may contain electronic images (called "single-pixel GIFs" or "web beacons") that allow us and our vendors to count users who have visited particular pages or to access certain cookies. We may use these tools and other technologies to recognize which pages users visit, and which links they click on. These features may also be included in our email newsletters so that we can learn which messages have been opened and acted upon. We may also be able to verify your online purchases from us or from third party sites that have agreed to share such information with us.
Browser Level Information and IP Addresses. Our web servers automatically collect limited information about your computer configuration when you visit our site, including the type of browser software you use, the operating system you're running, the resolution of your computer monitor, the website that referred you, and your IP address. (Your IP address is a numerical address that is used by computers connected to the Internet to identify your computer so that data (such as the web pages you want to view) can be transmitted to you. We also use IP address information for systems administration and trouble shooting purposes. Your IP address does not tell us who you are.) We use this information to deliver our web pages to you upon request, to tailor our site to the interests of our users, and to measure traffic within our site.
DISCLOSURE OF INFORMATION
Why we want to know. As with any business, it's important for us to know our customers — their needs, their likes, what they want and expect from us. Unlike most businesses, however, we deliver a valuable product to our customers without asking for anything in return. It's like prime-time television, only better for you! Since we make most of this site available without charge to you, we rely heavily on advertisers to produce the income necessary to operate our site. Advertisers are like most people: They expect something in return for the money they spend. They want to know how many people will see their ad and how often — in other words, how effective their ad is likely to be. So it's important that we be able to tell advertisers who our audience is.
Advertisers. Without your permission, we will not share the personally-identifiable information you provide when registering on our site with advertisers. We will, however, take the information you provide and aggregate it with data from all the other people that use this site and associated services. Then we will use that pool of information to inform our advertisers about our audience without identifying you personally. For example, we'll be able to say to an advertiser: "We have 3,470 readers in this ZIP code," which happens to be your location.
Vendors and Service Providers. To make our sites more valuable to our visitors, we may offer some features in conjunction with other providers ("Provider Partners"). Our blogs, email newsletters, email services and online classifieds for example, may be made available through cooperative arrangements with providers that specialize in operating such services. In some instances, our Provider Partners will have the same access to your information as we do. Their use of the information will be subject to the terms of their respective privacy policies, which you can find on their websites.
Our Affiliates. We may share the information that we collect from you with any wholly or majority-owned subsidiary of Morris Multimedia so that we and they can provide you with products and services provided by these entities that we believe may be of interest to you.
Statistical Information. Much of the information we collect is in the form of aggregated statistics, such as the traffic that visits various pages within our sites, and the habits and preferences of our audience. Such aggregated information does not include any information that would identify you personally. We may use such aggregated information and disclose it to third parties as we see fit.
Sites to Which We Link. Of course, our site includes links to plenty of other websites, and provide access to products and services offered by third parties, whose privacy policies we don't control. When you access another site or purchase products or services or conduct other transactions through our sites, use of any information you provide is governed by the privacy policy of the operator of the site you're visiting or the provider of such products or services.
Other Disclosures. We may occasionally release information about our visitors when release is appropriate to comply with law, to enforce our Visitor Agreement, or to protect the rights, property or safety of visitors to our sites, the public, our customers, or our company and its employees, agents, partners and affiliates. As our business grows, we may buy or sell various assets. In the unlikely event that our company, or the bulk of our assets relating to this site, is acquired by another company, information on our visitors would be among the transferred assets.
SHOPPING
When you are ready to make a purchase on our site, we will ask you to provide us with certain information, including your contact details (such as your name, address, telephone and email), and your billing information (such as your credit card number and the date that your card expires). We may also ask you to provide additional information such as unique identifiers (such as your date of birth), and registration information (login name and password). You will be able to review, update, or delete the information you have provided us (except, of course any information that we do not store) at any time by accessing your account on our site.
We will use the information you provide us to process your transaction and to contact you regarding your purchase if necessary. We will share this information with our Provider Partners to the extent necessary to facilitate your purchase (for purposes such as customer service, verification, fulfillment and billing purposes). We will not sell or rent your personal billing information to any third party. We may share non-financial information with our Provider Partners in accordance with this Privacy Policy. If you consent (for example, by checking a box or by some other means), we will make your information available to third parties so that they, we, or both may contact you directly regarding special offers, promotions, products or services that may be of interest to you.
OPTING OUT
If you remove your registration information completely, you may not be able to continue using certain services that require registration (such as free email and blogs). You agree that we may use your information to contact you for customer service, to inform you of important changes or additions to our site or the services offered over our site and to send you administrative notices or any communications relevant to your use of our site.
If you have subscribed to one of our email newsletters, you will always have the opportunity to unsubscribe from future mailings (for example, by clicking on an unsubscribe link in an email newsletter.
If you have submitted your information on a page provided in conjunction with one of our Provider Partners, the information you submit may be jointly maintained by us and the Provider Partner. If you decide to opt out on our site, you may also need to contact the Provider Partner separately to request the Provider Partner to remove your information from its database.
STORAGE OF INFORMATION.
All information gathered on our site is stored within a database operated by us or by a contractor on our behalf. Sensitive information, such as your password is encrypted for storage. For e-commerce transactions, in certain instances we may transmit your billing information using encryption. Encryption scrambles your credit card number and personal information. However, as effective as encryption technology is, no security system is impenetrable. We cannot guarantee the security of our database.
THIS PRIVACY POLICY
This Web site uses services provided by NewsRight. NewsRight collects content usage information and may use cookies in conjunction with this activity.Your continued readership of the Site means you accept the privacy policy of NewsRight. Please refer to the NewsRight privacy policy at http://www.newsregistry.com/privacycenter/servicepolicy.aspx for further information.
A final note: The Web is an evolving medium. If we need to change our privacy policy at some point in the future, we'll post the changes before they take effect.
Some users have asked for more clarification on what we allow and don't allow on SignalSCV.com's story comments and blogs.
We hope what follows will give insight into how we moderate comment posts and also offer assurance that we don't moderate posts arbitrarily.
First, there are a few things to bear in mind as you read:
All users must have their first and last names displayed for your account profile and comments to be approved. (Click Here To Change Your Display Name)

We don't prescreen posts. Posts that violate our policies get on our site as a result. The best response to this is to report the abuse by clicking the link at the bottom of the article, in the comments description area, to make us aware of it. When we say "we remove those posts" or "such posts are not allowed," it means that we will remove them when we see them or when they are brought to our attention.

We don't moderate posts on the basis of whether we agree with them.

We don't edit posts. If any part of a post is a violation, the entire post – even parts that aren't in violation – are removed.

If users want an explanation for why a post was removed or why a user was banned, they must ask for it by contacting us at Support@SignalSCV.com and specifying the issue and the article's Web address (URL).
THE POLICIES
We try to remove as few posts as possible. As such, we have only seven simple policies a user must follow when posting something:
No profane or vulgar words or phrases.

No slurs.

No calls for violence or harassment.

No potentially libelous statements.

No personal attacks on other users.

No printing of copyrighted material.

No advertising or spam.
Posts that violate one or more of the above policies are removed. Sometimes we see posts on our own that we remove. Most often, we respond to abuse reports. A user will be banned after the first violation. There are no second chances.
We'll now expand upon each of the seven policies:
NO PROFANE OR VULGAR WORDS OR PHRASES
Profane or vulgar words are not allowed. We're not going to list them here. Start with George Carlin's "Seven Dirty Words You Can't Say on Television."
If a profane or vulgar word is found in any post, the entire post is removed.
NO SLURS
We don't allow slurs based on race, gender, ethnicity, age, disability or sexual orientation.
NO CALLS FOR VIOLENCE OR HARASSMENT
Any post advocating unlawful violence or harassment against a person or group will be removed. Some users may try to wiggle around this rule by "posting factual information" or indirectly advocating violence. We don't allow that either.
Here are some examples of violations of this rule:
Calls to "round them up": Posts saying things like, "I wish someone would just take all of those people back to Chicago" or "I think we should ship them back to Africa," etc. will be removed. It's a fine line, but we think that's advocating violence.

Indirect advocacy of violence: Posts to the effect of, "I wouldn't be sad if the whole neighborhood burned to the ground" will be removed. We believe that's too close to ACTUALLY burning the neighborhood to the ground, or urging someone else to do it.

Affiliation with known hate groups: We do not allow posts that express an affiliation or affinity for a known hate group, including but not limited to Nazis, Skinheads, al Qaeda, or the Ku Klux Klan. It is our view that association with these groups constitutes a de facto advocacy of violence. Users who have swastikas for avatars, use various secret codes about Hitler's birth, post images of flaming crosses, etc., will be banned.

"Outing" other users: Posts that contain personal information about other users, such as real names, phone numbers, e-mail addresses, home addresses, etc., will be removed. We view posting such "factual information" as a tacit way of encouraging harassment or violence against other users.

NO POTENTIALLY LIBELOUS STATEMENTS
In the United States, libel is considered to be the malicious act of publishing information known to be inaccurate that is damaging to a party's reputation. Libel is also the malicious publishing of inaccurate information that is damaging to a party's reputation without making a reasonable attempt to confirm its truthfulness. Whether something actually is libelous is determined by a court. We will remove posts that have even the potential of being libelous.
If a user makes a statement of fact on our site that could be potentially damaging to someone's reputation, and we are not immediately able to verify the accuracy of the facts presented, we remove it.
The key here is "potentially." It doesn't matter if the user's statement is ultimately true. If we aren't able to verify it, it is removed. It doesn't matter if the statement caused or could cause actual damage. If the potential is there, we remove those posts.
For example, if a user posts, "It doesn't surprise me that he got arrested. I went to high school with him, and he was way into drugs and crime," we will remove that post. There is no way for us to immediately verify whether such a statement is true.
NO PERSONAL ATTACKS ON OTHER USERS
On SignalSCV.com, we want to promote civil discussion. Disagreements are fine and expected, but name-calling, flame wars, baiting other users, etc., are not allowed.
A classic example of a personal attack is a post that starts with, "I'll bet you're the kind of person who…" and then descends into a list of unflattering characteristics.
Another classic example are the useless, throwaway posts such as, "Why don't you gay-marry me, stud?" that are just designed to insult or inflame.
More common are posts that simply devolve into a personal back-and-forth between users. There can be a fine line between when users stop arguing about issues and start attacking each other, but usually once the line is crossed, it becomes clear that users need to take their discussion offline. Other users have no interest in reading personal arguments between users.
Another example is users who use our site to carry on a dispute. We don't allow users to use our site to vent about how they were short-changed by a business, for example. We also don't allow members of feuding families to fight with each other on our site.
NO PRINTING OF COPYRIGHTED MATERIAL If we suspect that a user is simply reprinting something from another source without attribution, or that a user's words are somehow not his or her own, we will remove that comment.

NO ADVERTISING OR SPAM The "No Advertising" rule is pretty clear cut. Most often, it comes in the form of automated posts by spam-bots. There is one other form of spam, however, that we don't allow: The posting of the same comment over and over in multiple places. If a user makes the same comment and post it on every available story, all posts will be removed.
OTHER REASONS FOR BLOCKING COMMENTS Sometimes comments are removed for reasons other than for violating the seven policies. Sometimes, comments removed for these reasons don't count against the user, but they may.
Quoting a removed post. Sometimes users will quote a post that may have been removed for a violation. In an effort to remove the offending post entirely, we will have to remove the post that quotes the removed post as well, even if the quoting post doesn't contain a violation.

Comments in another language. Some users will post in a language other than English to get around various policies. Anything in a non-English language is blocked, even if the post doesn't violate any policies.

Identifying people The Signal or SignalSCV.com has chosen not to. It is Signal policy not to identify rape victims or minors who have been charged with misdemeanor crimes. Although such information may be publicly available, we don't allow users to post it.

Posts that question or disagree with our moderation guidelines. Users with a question or concern about how something was handled by the moderators should contact us via e-mail at abuse@SignalSCV.com. Comments about moderation in any other forum will be removed.

Comments in poor taste. This is a gray area, to be sure. Posts that are designed merely to be insulting or comical at the expense of others are often done in poor taste. For example, on a story about a teenager who just died in a car crash, a user might post a comment about how we need tougher restrictions on underage drinking or on teen driving. It is insensitive to the family of the teenager, and often times the cause of the accident isn't known and might have nothing to do with the poster's issues. Also, posts celebrating the death of a citizen, especially on an obituary.
WHAT IS ALLOWED?
Some users complain about posts that don't break any of the seven policies. What is important to remember is that we don't remove posts based on their intellectual content or their political point of view.
As such, before reporting a post as abusive, or before calling us or writing an angry Letter to the Editor, users should ask themselves if the post really does break one of the seven policies, or if it is just something with which you don't agree.
Perhaps it is helpful to list the kinds of posts that we won't remove, assuming the posts don't also fit into any of the seven categories already mentioned. We don't remove:
Posts that are unpopular.

Posts that go off on a tangent (so long as they generally follow the flow of conversation)

Posts that "attack" public figures.
BANNING USERS
We follow these general policies regarding banning users:
Users who violate The Signal's comment policy will be banned after the first offense. There are no second chances.

Users we think are masquerading as someone they are not are banned.

Trolls (i.e. users pretending to be a [blank] just to make [blank]s look foolish) are banned.

Sockpuppets (users who create and post under multiple user identities) are banned.

Users who keep coming back after being banned are banned again as soon as we are able to determine who they are.

Users who continuously make bogus abuse reports are banned. Basically, anyone trying to game the system to their advantage or create extra work for the website administrators is banned.
IN CONCLUSION
Bottom line: SignalSCV.com has the right to allow or remove anything for any reason at any time from the website, without explanation.
However, we do not remove comments arbitrarily. If a comment was removed, users can be assured the comment was in violation of one or more of the above-stated policies.
Still, we are sometimes accused of "censorship" for removing posts or banning users. Such accusations are incorrect.
Censorship is when the government controls your freedom of speech. We are not the government, and we have no control over your freedom of speech. If we don't allow your post here, your free speech remains perfectly intact. You are free to start your own website or blog. Hand out leaflets. Shout on a street corner. Buy television time.
Our only agenda is providing a forum for civil, thoughtful discourse among SignalSCV.com's users about the stories we publish, and that affect our lives as residents of the Santa Clarita Valley.
We invite your comments. E-mail abuse@SignalSCV.com