The first few weeks of 2017 were a struggle to say the least for Valencia and College of the Canyons baseball alum Chad Bible. Just 10 days into the year, Bible, who was getting ready to begin his first season with San Diego State, was diagnosed with Hodgkin lymphoma. This year is due to start on a far better note, with his cancer already in remission. Bible will be one of 10 cancer survivors or patients to ride on the City of Hope float during the 129
th
Tournament of Roses Parade on Monday. Bible was also given tickets to this year's Rose Bowl, which features Oklahoma and Georgia. He's excited to cheer on Heisman Trophy winner, Baker Mayfield. "(City of Hope) just kind of called me out of the blue in November and asked if I wanted to get involved," Bible said. " … It sounded like a pretty amazing opportunity." Bible was selected for the event thanks in part to Dr. Stephen J. Forman, who treated Bible at the City of Hope Comprehensive Cancer Center in Duarte. Forman, a huge baseball fan, took an interest in Bible's story.
MORE: Mason Nesbitt: A player worth rooting for
Bible played in seven games last season for SDSU — two while undergoing chemotherapy — and went 7-for-22 with two doubles and two RBIs. Dodgers utility man Enrique Hernandez, whose father was treated by Forman, will be walking alongside the City of Hope float. Forman also played a role in getting Bible to throw out the first pitch at a Dodgers game in late August. "It's going to be cool to be seen by the crowd and be acknowledged for doing something special," Bible said. "But I feel bad for everybody that doesn't get the attention that's fighting. If I can bring some light and attention to the people who are battling every day, it would mean a lot." It's not just the trip to the Rose Parade and tickets to the College Football Playoff game that have Bible eager for the new year.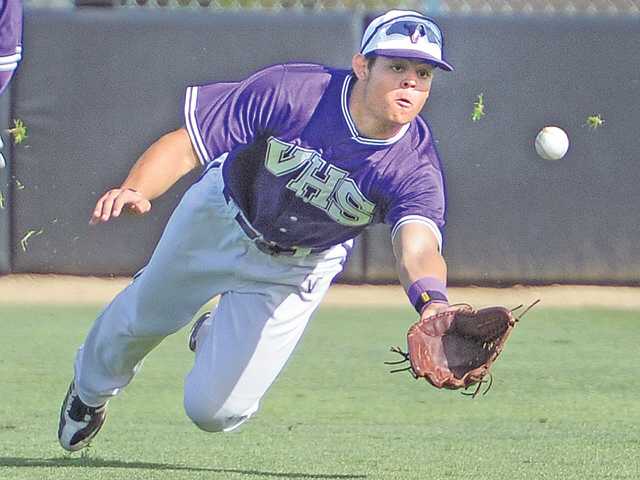 He's back up to 225 pounds after falling as low as 195 pounds when he announced he was cancer free in August. He's preparing to bat in the middle of the order and man a corner outfield spot at SDSU this season. "I'm fired up," Bible said, "It's been a dream to get back to this point. "I grew up my whole life with baseball in it, and all of the sudden it was taken away for a bit. It put things into perspective big-time." Bible's unique perspective is something that's led SDSU coach Mark Martinez to relying on him as one of the team's core leaders, despite being in just his second season there. "He needs me to be an example for the rest of the guys on how to truly face adversity," Bible said. "You don't have to go through cancer to go through adversity. But I was in a spot where my back was up against and I could either survive or die." Bible's back isn't pressed nearly as firm against the wall entering this year. Riding on the float has given him a full-circle appreciation of his experiences "I feel like all these good things are a testament to all the hard work I put in to survive," Bible said. "All the positive thoughts and emotions have led up to this moment."