Editor's note: This is the third in a seven-part series looking at the six murders that were reported in the Santa Clarita Valley last year.
Diane McQueen tried phoning her daughter Christine repeatedly on April 8, 2017. But, when her daughter's roommate showed up at her house covered in blood later that same day, Diane McQueen knew instantly that her daughter had been killed. Christine Diane Himmel, 46, allegedly had been stabbed 71 times inside the condo she and her 34-year-old girlfriend, Pamela Walker, shared on Vista Del Canon, near Sierra Highway and Via Princessa, according to Diane McQueen. "I tried to call her several times," McQueen told The Signal Friday. "All of sudden, Pam turned up at my house. She came into the house and I could tell that my daughter was dead. (Pam) was covered in blood." The deceased woman's mother said she made Walker something to eat to calm her down and then called the police.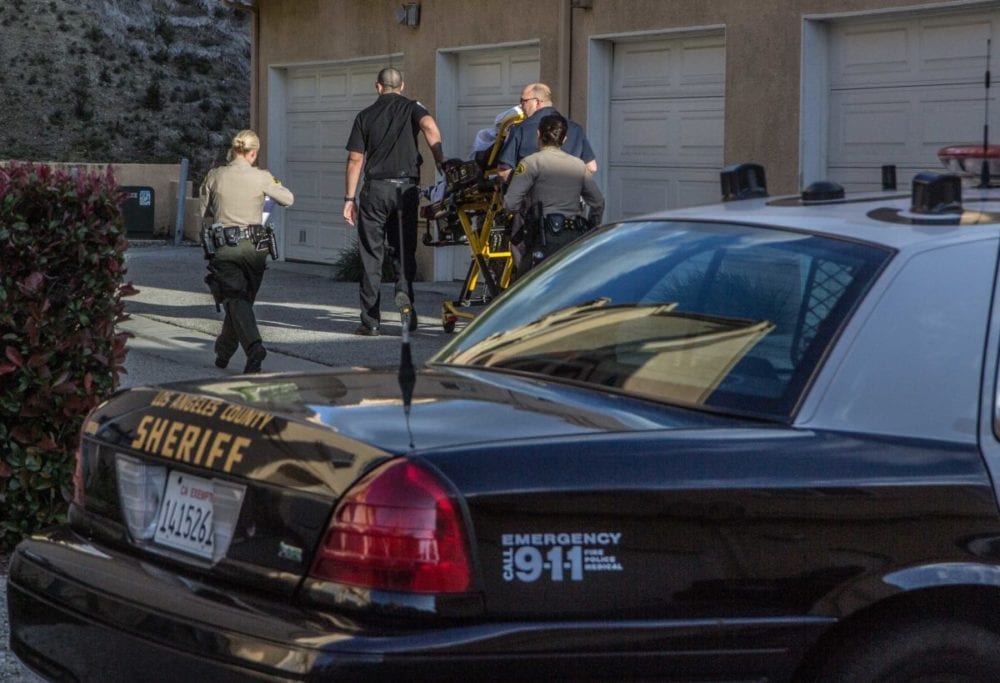 Santa Clarita Valley Sheriff's Station deputies checked on the well-being of Christine McQueen — who also went by the name Christine Himmel — and confirmed the mother's worst fears. Deputies grabbed a battering ram and smashed their way into the Vista Del Canon condo. Paramedics with the Los Angeles County Fire Department also responded to the call. It was obvious to them that the deceased woman was dead, Assistant Captain Ed Winter, of the Los Angeles County Department of Medical Examiner-Coroner told The Signal on Thursday. "She died of multiple stab wounds," Winter said, "a homicide." It was the SCV's second homicide of 2017.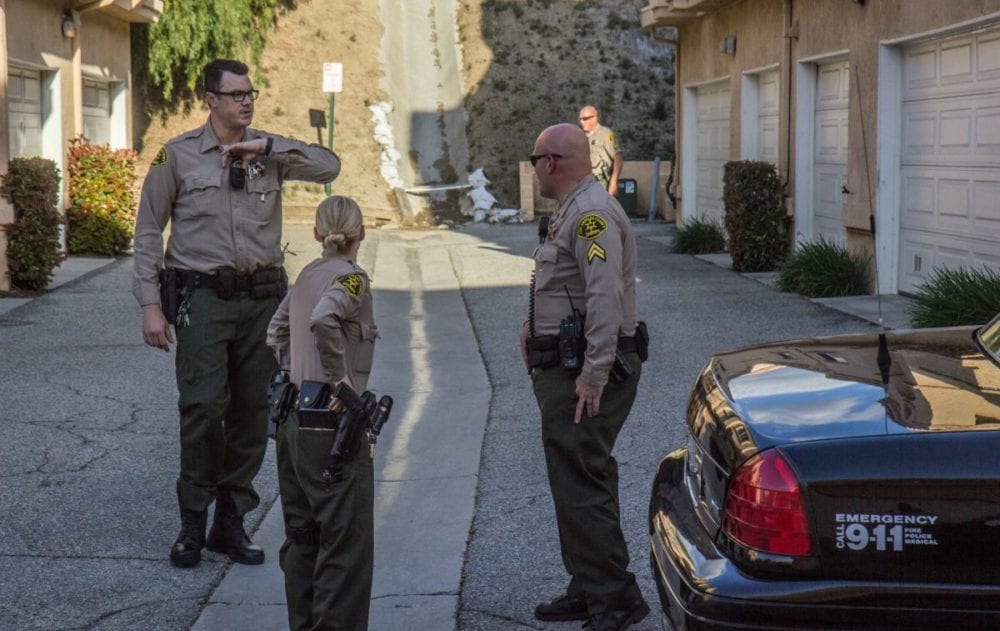 Murder charge
Pamela Michelle Walker was arrested on suspicion of murder shortly before 8 p.m. on April 8, 2017, inside the home of the murdered woman's mother. On Thursday, Walker appeared in San Fernando Superior Court charged with murder. Lawyers had hoped to set a date for the accused woman's preliminary hearing but put that task off until March 29, Paul Eakins, spokesman for the L.A. County District Attorney's office said. During that hearing, prosecutors will present evidence in the case, and the defense can respond, after which the judge will decide if the case should go to trial. Walker has remained in custody at the Century Regional Detention Facility in Lynwood, with bail set at $1 million. If and when the case goes to trail, Diane McQueen said she expects to be called as a witness since Walker was arrested at her home, covered in blood.
Very smart, artistic
Christine Diane Himmel was born in West Hills on Feb. 11, 1971.  She later moved with her family to Simi Valley, where she graduated from Apollo High School. "She graduated a year early because she was so bright," her mother said. When her parents divorced, her father moved to the SCV and Christine followed. In 1993, Christine married Eric Himmel and the two "loved each other terribly," Diane McQueen said. The couple moved to Washington state where Christine worked as a massage therapist. "It was a hard road for both of them," she said, noting they tried to make it work but couldn't. Diane McQueen said of the couple: "They didn't fit." The couple split after about five years, with McQueen recalling what her ex-husband said: "I learned about me from your daughter." When he learned of the murder, "He was devastated by it," she said. Christine Himmel was an avid book reader. "She would design something and build it," she said. "She was an artist, a free spirit.  She loved life."
New relationship
For a time, Diane McQueen saw how her new significant other made her happy. They were together 15 years. But, when the two women found each other, it was at a time when Christine was "disabled and sick," her mother said, without elaborating. "She hadn't worked for a long time," she said. "She was in pain, and because of that, she didn't work," Diane McQueen said. "Her father got her a condo to live in." On the day Christine's body was found, she urged her son: "Please call your dad. Tell him not to go over there. "It was ugly that day," she said. "It was a horrible day."