As Hart held a one-run lead over West Ranch in the seventh inning, Evan Gellatly was ready. He stood confidently at the plate, with Wildcat runners stationed at each base looking on. "I had gone 0-for the whole game, so I was just like, all right, now is my time to turn it around," Gellatly said. "So I turned it around." He smacked the ball to left field, and as soon as it was clear that West Ranch had secured the game-winning run, the dugout rollicked onto the field as the Cats beat the Indians 5-4 at home on Wednesday.
Wow. West Ranch scores three in the seventh inning for a comeback win against Hart. Evan Gellatly with the game-winning hit.

Final: West Ranch 5, Hart 4 pic.twitter.com/mdnosZSecD

— Haley Sawyer (@haleymsawyer) April 12, 2018
Two innings earlier, a win seemed much farther out of reach. A cluster of errors allowed Hart (8-11 overall, 4-2 in Foothill League) to take a 4-2 lead after solid performances in the first and second innings. In the opening frame, Cody Jefferis' sacrifice fly gave the Indians a 1-0 lead. The Indians tacked on another run in the second inning when Cole Roederer was hit by a pitch. West Ranch (13-6, 5-1) closed out the inning with two runs of their own. In his first at-bat of the game, sophomore Nick Perez launched a home run over the right-field fences to jump-start the Cats. "If you watch him hit, he's really comfortable," said West Ranch coach Casey Burrill of Perez. "He does a lot of really good things as far as balance and not trying to do too much, kind of lets the baseball come to him. He doesn't try to attack it." Jovan Camacho followed up with a sacrifice fly to tie the game at 2-all. Hart grasped the lead again in the fifth inning as Bryce Collins stayed strong. The University of Arizona commit gave up three hits and recorded nine strikeouts in six innings.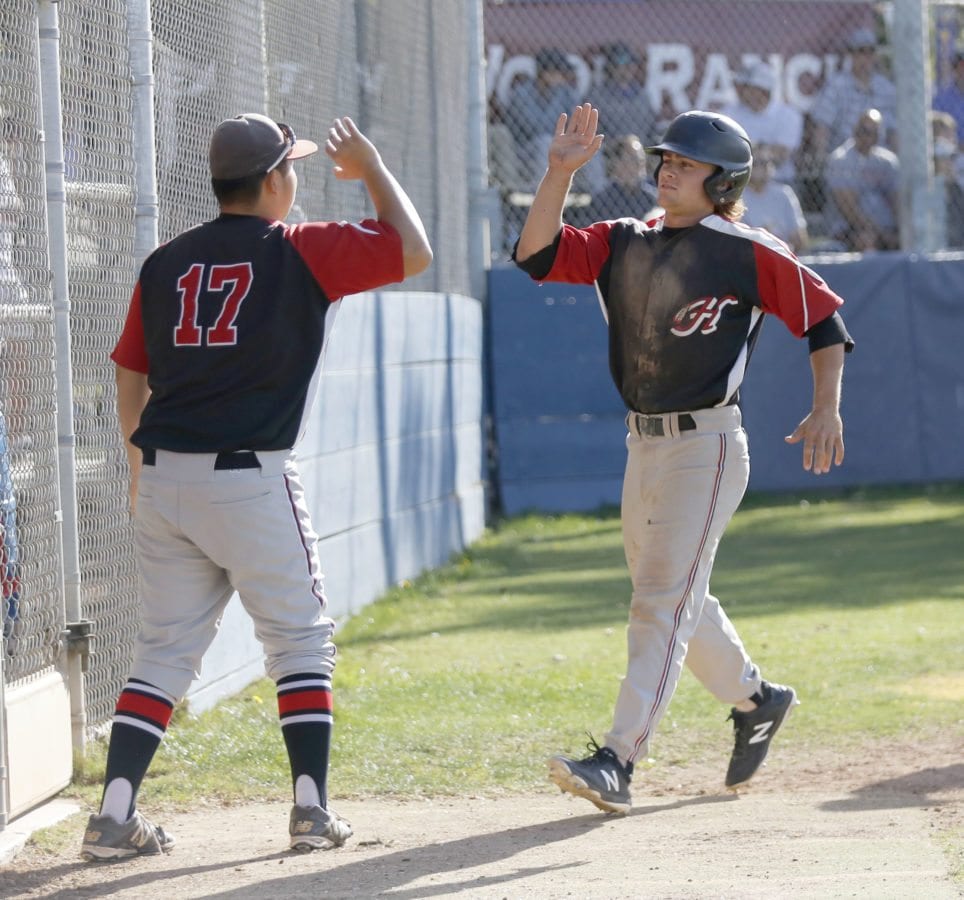 "I thought we played real well for 6 ½ innings," said Hart coach Jim Ozella. "So Collins was really good. Obviously, we were on a pitch count here at the end." As Collins looked healthy after the flu damaged his early-season training, Cole Roederer was hindered by injury. A strained hamstring on the final play of the fifth inning sidelined the UCLA commit for the remainder of the game. The bad luck continued as the Wildcats crept back in the final stanza. Ryan Farr made it on base on a wild pitch, then Jovan Camacho reached first on an error and Christos Stefanos was walked. Ryan Camacho hit an RBI single to cut the deficit to 4-3. West Ranch picked up another run as Will Chambers was walked, then Gellatly logged his game-winning hit. "You know, we've been playing some pretty good baseball over the last couple weeks and really haven't caught a whole lot of breaks," Burrill said. "…But somewhere along the way, the baseball gods needed to be favorable to us a little bit and then the boys capitalized on what they were given." The series between Hart and West Ranch stands even at 1-1. Friday's game at Hart will decide the series – and possibly the winner of the Foothill League. "It's 15 games in the Foothill League," Ozella said. "Hopefully we'll come out and play on Friday and take care of it. If we don't, then we'll step it up somewhere else." To purchase photos of this event, click
HERE