A Castaic neighborhood put up spooky decorations, passed out bite-sized candy and dressed in fun costumes to celebrate "
Halloween in May
" in honor of Carter Sarkar's fifth birthday Sunday. The vibrant young boy suffers from chronic pancreatitis and
Sanfilippo syndrome
, a rare and fatal genetic disorder with no known cure. "It's a big birthday," Carter's father Samir Sarkar said.  "In the Sanfilippo community, for our children at 5 is when they start seeing some of the biggest impacts with the disease."
With
Sanfilippo syndrome
, the body is unable to make the proper enzymes to break down sugar molecules, causing children to, on average, lose their speech and language around Carter's age. "There's no cure for this disease and typically they die in their mid- to late-teens so we are trying to celebrate life right now," Carter's mother Jennifer Sarkar said. To make Carter's big birthday extra special, friends and neighbors pitched in to celebrate Carter's favorite fall holiday five months early.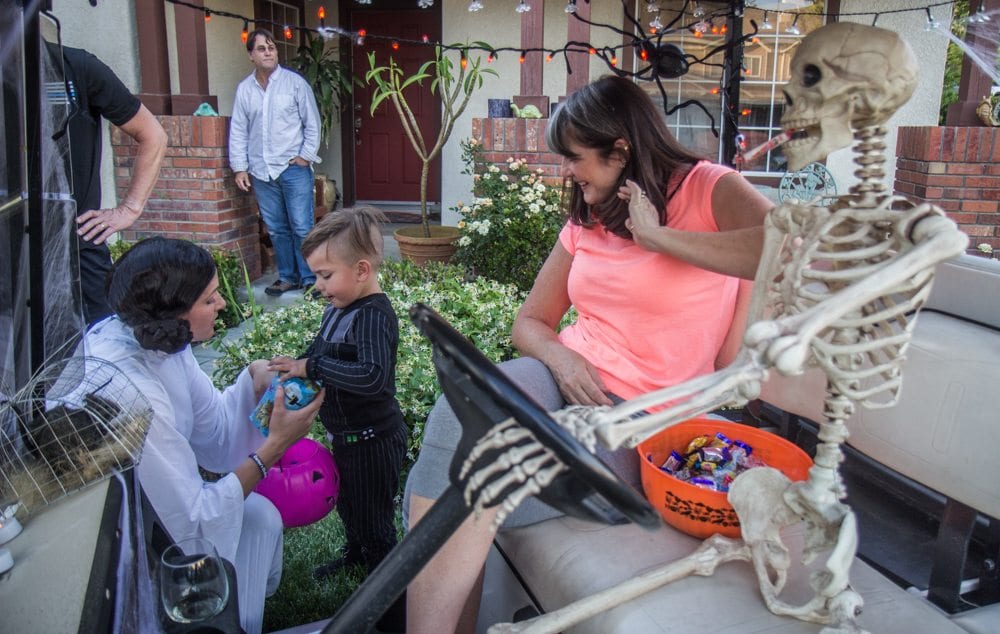 "Our son Carter loves Halloween and for the last four or five months twice a week he tells us 'let's go trick-or-treating,'" Samir Sarkar said.  "We figured why not, let's Halloween in May." The Sarkars went from door-to-door explaining Carter's condition and asking their neighbors if they would pass out candy to trick-or-treaters for a few hours on Sunday. "We honestly thought we would maybe get four or five houses and then it spread like wildfire," Jennifer Sarkar said.  "It's an outpouring of love that I never would have imagined."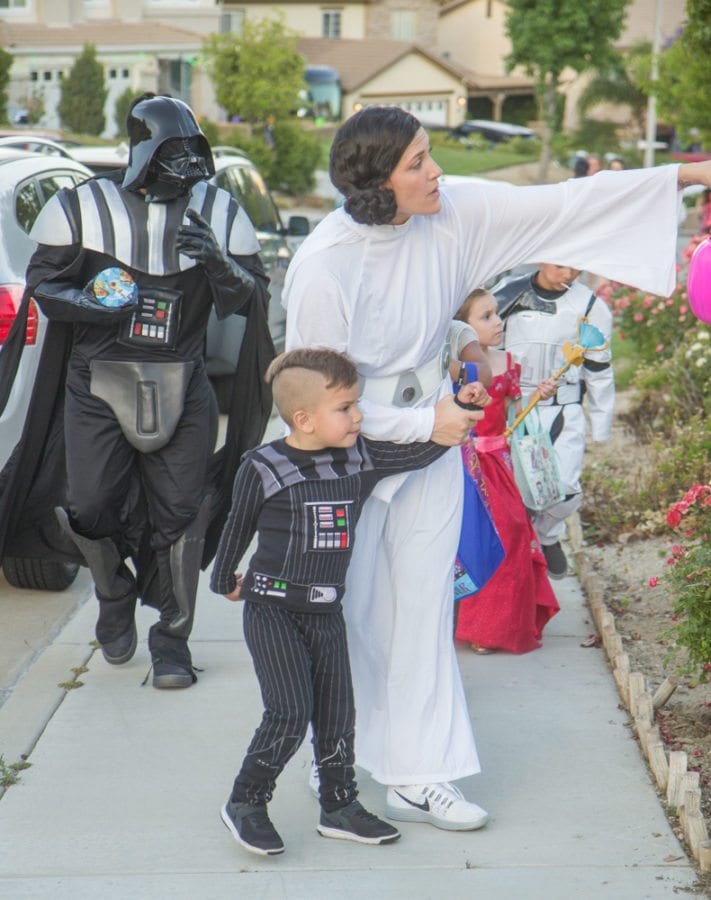 One of the Sarkar's neighbors, Wendy Maxwell, said it was a "no-brainer" to help out with the celebration and support the family in whatever wat they could. "How do you not?  It's such a heart-wrenching story," she said.  "It's fantastic that we try to help as much as possible.  Whatever this little boy needs, we will give it in this neighborhood."
Dressed as a family of characters from "Star Wars," the Sarkar family of four made the most of Sunday as they celebrated a milestone with friends, families and supporters from their community. "Even though this is incredibly difficult every day, with everyone's help it allows us to be the best version of us that we can be for our community, for our children in hopes that very soon we get a cure," Samir Sarkar said.
The family also used Sunday's celebration to raise awareness for
Carter's Challenge
and fundraise for the
Cure Sanfilippo Foundation
with a seven-day fundraising challenge at
carterturns5.com
. "We are trying to raise $15,000 for research for children like Carter," Jennifer Sarkar said.  "It goes until his actual birthday on May 25… All of money raised goes right to the non-profit organization.  It goes to give these children a chance at life."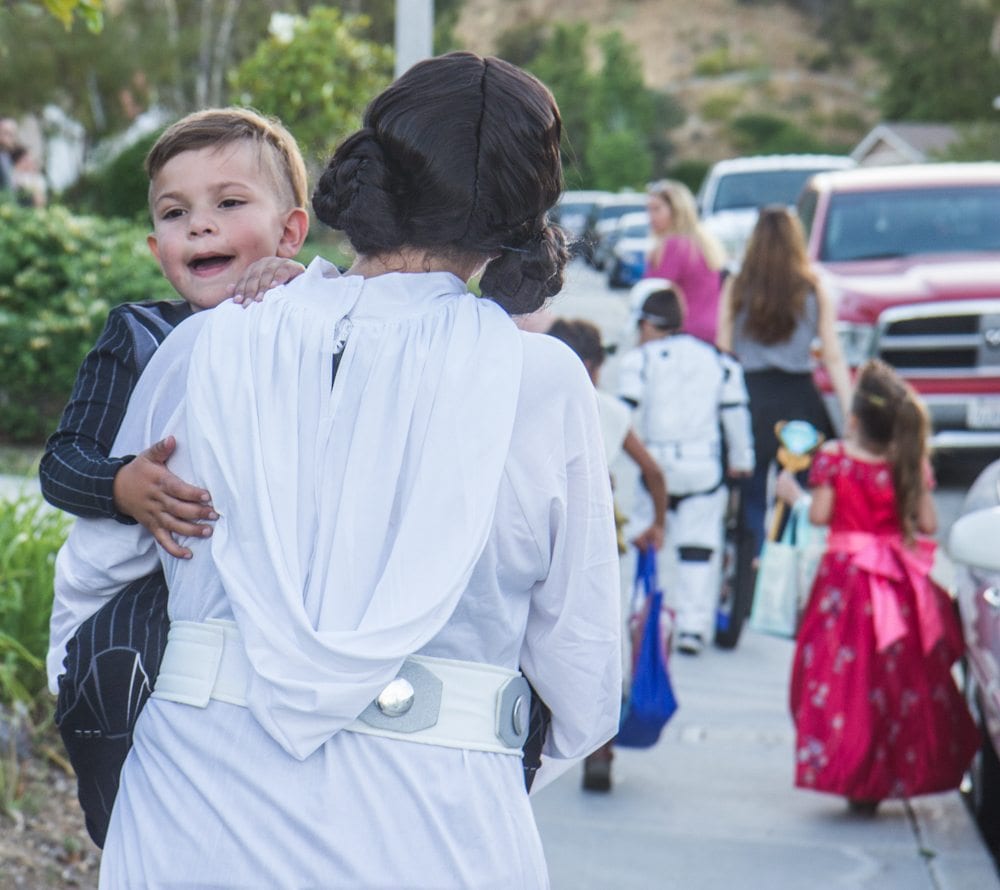 Following the event, the Sarkar family expressed their gratitude to their community who helps them turn their struggles into strength, and supports them advocate for Sanfilippo syndrome. "I don't know if I could ever thank our supporters enough," Jennifer Sarkar said.  "How much they care for Carter is just unbelievable.  He is such a special little boy and I feel so proud to be his mom every single day and so blessed to share his story and have so many people care about him."
[email protected]
661-287-5575 On Twitter as @_ChristinaCox_