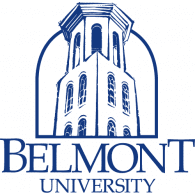 Belmont University
, Nashville, TN The following students achieved the Dean's List at Belmont University in Nashville, Tennessee for the spring 2018 semester. Eligibility is based on a minimum course load of 12 hours and a quality grade point average of 3.5 with no grade below a C.
Grace Carey-Hill of Valencia
Alexa Hesseldenz of Stevenson Ranch
Makena Lautner of Valencia
Nina Salazar of Santa Clarita
Kinsley Slaton of Valencia
Approximately 30 percent of Belmont's 8,080 students qualified for the spring 2018 Dean's List. Belmont Provost Dr. Thomas Burns said, "This achievement for the spring semester indicates that these students have placed a high priority on their work at Belmont and have invested time and energy in their studies. It is our strong belief that consistent application in this manner will reap great benefits, which will equip them for a lifetime of learning and growing." For more on Belmont University visit
www.belmont.edu

Chadron State College,
Chadron, NE
Adam Fuselier of Canyon Country
, was one of 315 Chadron State College students who met requirements for the spring 2018 Dean's List by earning at least a 3.5 cumulative grade point average on a 4.0 scale. Students must be enrolled in at least 12 credit hours of coursework during the semester to qualify. Chadron State College, which was founded in 1911, is the only four-year, regionally-accredited college in the western half of Nebraska. As a public institution with its roots in teacher education, Chadron State takes pride in its accessibility and affordability. Nearly 3,000 undergraduate, graduate and online students currently attend Chadron State and its curriculum has grown to offer programs and courses in more than 50 majors and endorsements and eight master's degree programs. For more in Chadron State College visit
www.csc.edu
/
Midwestern State University,
Wichita Falls, TX Midwestern State University recognized 1,124 honor students for the spring 2018 semester.
Stefanie Tapia of Newhall
, President's Honor Roll. The President's Honor Roll included 424 students, the Provost's Honor Roll included 299 students and the Dean's Honor Roll included 401 students. A student who completes 12 hours in one semester with no grade lower than A (4.0) will be included on the President's Honor Roll. The student cannot have semester grades of I, WF or NC. A student who completes 12 hours in one semester with a grade point average of 3.75 to 3.99 and no grade lower than C will be included on the Provost's Honor Roll. The student cannot have semester grades of I, WF or NC. A student who completes a 12 hours in one semester with a grade point average of 3.50 to 3.74 and no grade lower than C will be included on the Dean's Honor Roll. The student cannot have semester grades of I, WF or NC. For more on Midwestern State University visit https://mwsu.edu/