It starts with a deep growl from the mother gibbon. All of a sudden, the whole family joins in on the call as it quickly rises in pitch and volume. "Oooooowup, Oooooowup," yell the apes. The call can be heard around the entire facility as the gibbons break out in song to mark their territory. Gibbons love company and on Saturday, they had around 200 people to sing to as part of the fourth annual Thanks-Gibbon event at the Gibbon Conservation Center (GCC) in Santa Clarita.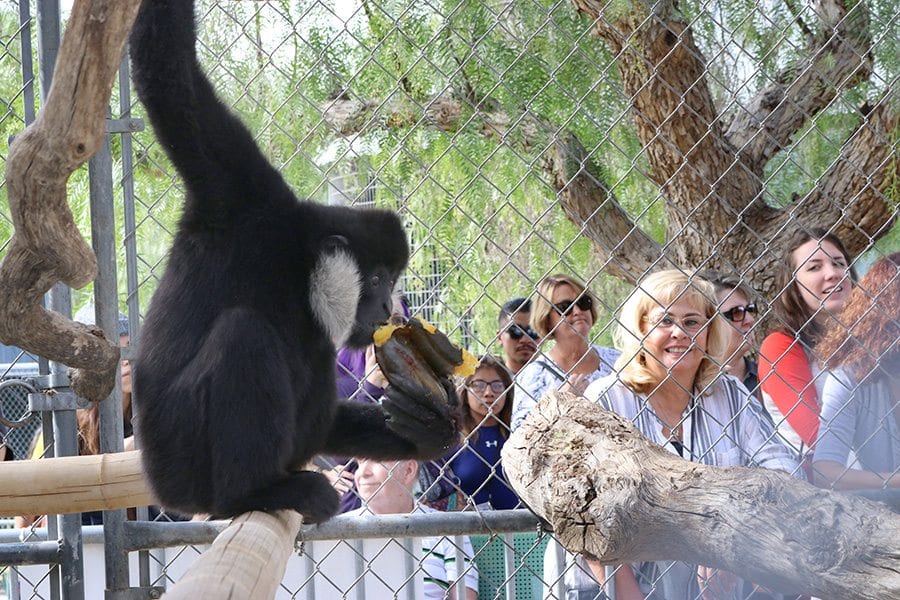 "They're all pretty big show offs," said Chris Roderick, the president of the board of directors of the GCC. Thanks-Gibbon is an annual fall fundraiser where the GCC raises money to support its collection of the rarest apes in the Western Hemisphere.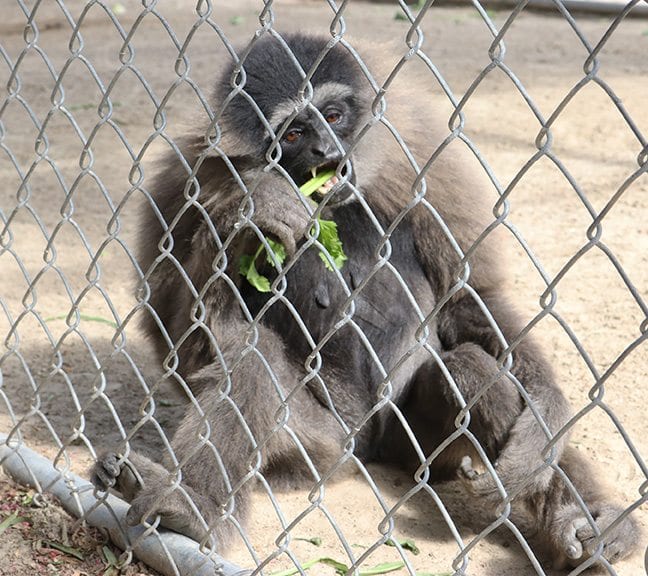 "It's a very unique place because it's the only place that houses all four general gibbons," said Gabrirlla Skollar, the director of the GCC. Housing apes in a desert climate that is different than their natural rainforest habitat is not easy. That is why the center needs all the help it can get to make sure their apes are comfortable. Skollar estimates that around $1,500 was raised from the event, which included a tour of the highly animated apes, face painting, a silent auction, arts and crafts and much more. This was the first time that Guy and Michael DeRose visited the GCC and they were quite impressed by what they saw. They came from Palmdale and had no idea there were 40 apes being held so close to where they live.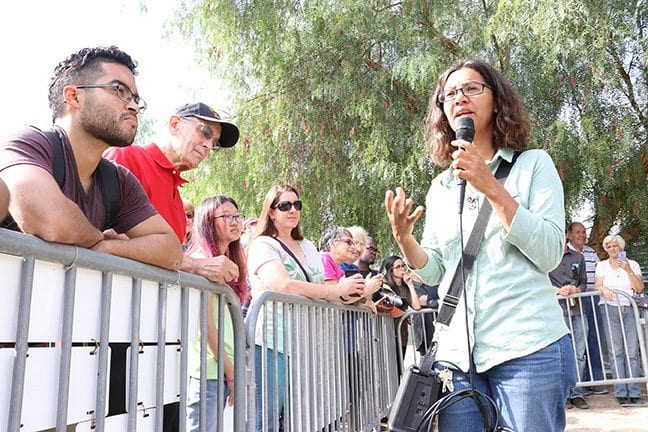 "I never thought I'd see so many gibbons just 40 minutes from where I live," said Michael. The Gibbon Conservation Center was founded 40 years ago by a man with a vision named Alan Mootnick. Mootnick's formal college education consisted of a two-year course in dental technology from Los Angeles City College and a diploma from Birmingham High School in the San Fernando Valley. That didn't stop him from becoming the foremost expert on gibbons in the world, and discovering an entirely new genus in the animal kingdom. Mootnick is no longer alive to continue his studies but he will always be remembered from his research as well as the gibbon named Alan who resides at the center. nsamuels@signalscv.com