The long-standing plan to build a film studio made up of a dozen sound stages on Disney's Golden Oak Ranch in Placerita Canyon was dusted off for regional planners Tuesday in a bid to keep the project viable until at least 2019. Officials with the Los Angeles County Department of Regional Planning approved the request for a one-year time extension Tuesday, the second such extension in less than year. "We approved the time extension for this project," Los Angeles County regional planner Kim Szalay said Tuesday. Tuesday's approval extends the life of the project until Jan. 7, 2019. It was a repeat of the one-year extension granted developers in January.
The approval by regional planners gave the developer – Golden Oak Ranch Properties – one more year to proceed with its plan to add production facilities. The plan to build an indoor film studio with sound stages and other related infrastructure on 44 acres of their 890-acre movie ranch at Disney's Golden Oak Ranch – east of Placerita Canyon road and south of Highway 14. Disney and ABC Studios planned for the project to include up to 555,950 square feet of buildings with six soundstage buildings with two stages each, six bungalows for talent and writers, production storage and offices, administration offices, production shops and other support facilities including utility buildings. The Los Angeles County Board of Supervisors originally approved the
expansion plans
in August 2103, however, Disney never kicked the project off which had promised to bring new jobs to a region that already has healthy film activity.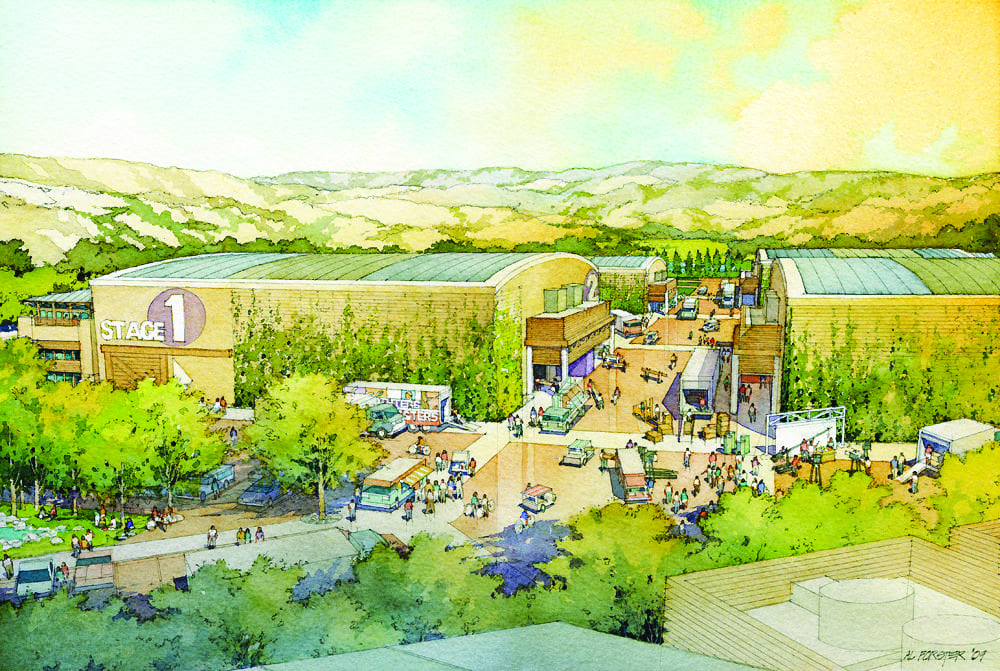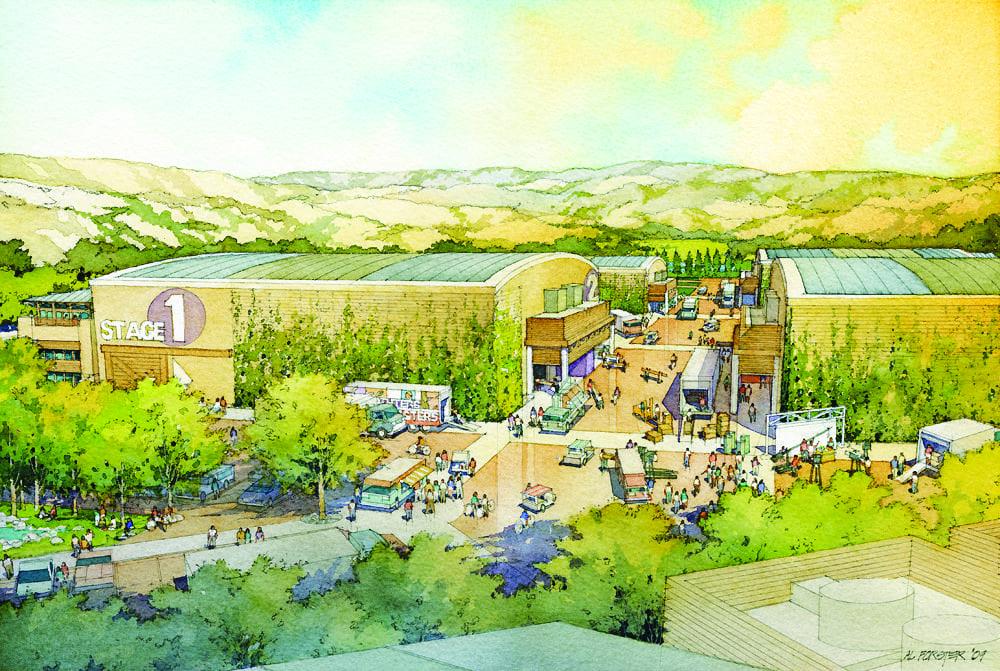 At the time, then Supervisor Michael Antonovich said "due to unforeseeable market conditions Disney will decide at a later date which option to pursue." They haven't commented since. Disney's movie ranch was slightly damaged in this summer's Placerita fire, destroying three of Disney's production sets on the Golden Oak Ranch. The land Golden Oak Ranch sits on was once included in the Rancho San Francisco land grant – in honor of the guy who discovered gold in California, Francisco Lopez. Walt Disney paid $300,000 for 315 acres of the land back in 1959. Other land purchases since then have increased the size of the movie ranch to 890 acres. Golden Oak Ranch has been owned by the Disney Company since 1959 and has been a frequent shooting location for movies and TV shows, such as 1957's "Old Yeller," 2001's "Pearl Harbor," and 1993-2002's "The X-Files." The ranch is seen numerous film and television productions including: Pirates of the Caribbean: At World's End; Buffy the Vampire Slayer, Desperate Housewives and The Love Bug. jholt@signalscv.com 661-287-5527 on Twitter @jamesarthurholt