The College of the Canyons women's basketball team has a nickname for freshman shooting guard Maryrose Elias: La Machine. "Because she's a scoring machine," said coach Greg Herrick. "When she's got it going, she's just instant points." Elias, a Saugus product, is a perfect fit for the Cougars' quick-footed offense. She can easily get ahead of defenses, attack the hoop for a layup or shoot from downtown when necessary. Her play was key in COC's 75-68 win over West Los Angeles College at COC on Wednesday night. The freshman nearly logged a double-double against West LA with 32 points and nine rebounds. She also tacked on three steals and a block and credits her efforts outside of practice for her success.
.@centsgirlsbball product Maryrose Elias out here making it look easy. pic.twitter.com/do9xKOWN1d

— Haley Sawyer (@haleymsawyer) February 1, 2018
"It really paid off, especially today," Elias said. "And staying true to what we do in practice, how we do it, really picking up how we do our drills because we do them so much in the game." CiCi O'Brien was second on the team in terms of points with 11 and had five assists. Morgan Bizzell scored nine points and pulled down six rebounds for the Cougars (13-10 overall, 4-0 in Western State Conference South).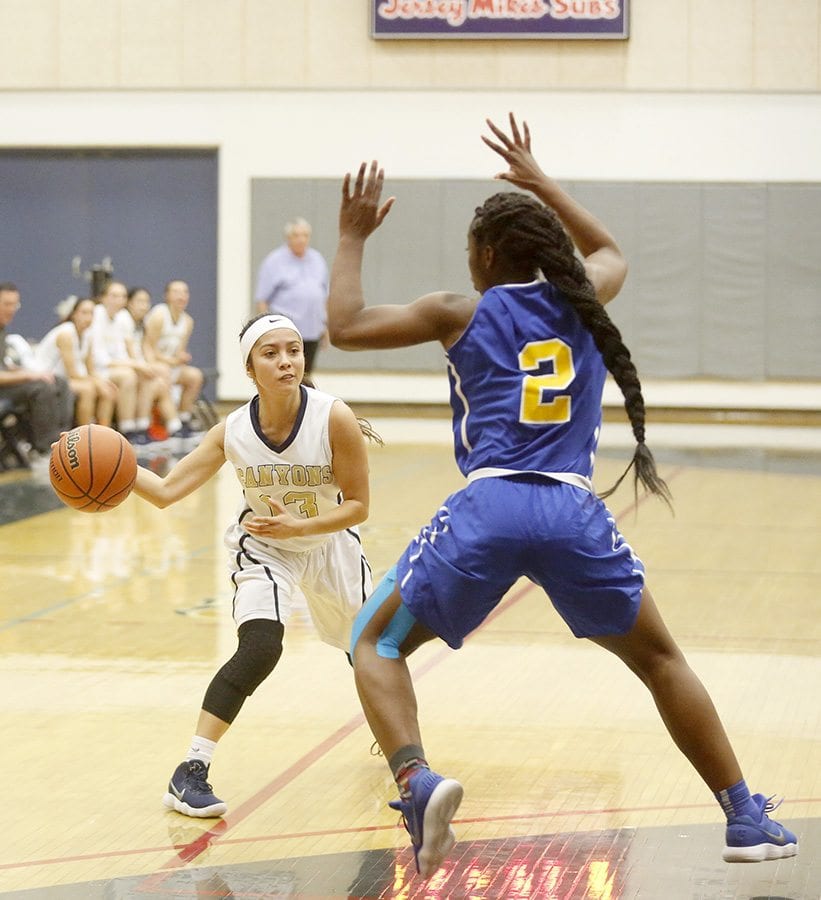 "We told the kids in practice yesterday that everybody was going to play and everybody had to contribute because we knew how athletic they were and we had to match their intensity with some intensity of our own," said Herrick. West LA's athletic ability was mostly concentrated in Ijeoma "Brianna" Anugwom, who scored 29 points and had 10 rebounds for the Wildcats (18-5, 3-1). Anugwom was tenacious and tough to guard, but Canyons players like Elias kept her on her toes and eventually tired her out, forcing the coach to remove her from the game at several points. "We try to play fast and that really puts the other team in jeopardy. If they're not in shape to chase us, they're going to have some trouble," Herrick said. "So we were glad that we took her out for a little while." COC's win over West LA is their fifth consecutive victory, making the team a perfect 4-0 in conference play. Every win is appreciated, especially since the Cougars began the season 1-5. "Throughout these last few practices," Elias said, "we've been aiming at trying to emphasize how starting early and starting aggressive is what wins games in the end."