By Austin Dave and Jim Holt
A man, his wife and their two children were found dead inside a Saugus home Friday morning, all identified by homicide detectives as gunshot victims of an apparent murder-suicide.
The home where the bodies were found is registered as a day care center, according to online and county records.
The incident unfolded at about 7 a.m. when deputies responded to a home on the 28800 block of Startree Lane in Saugus regarding a welfare check, Lt. Rodney Moore of the Los Angeles County Sheriff's Department's homicide bureau said.
"Upon the deputies' arrival, they located four individuals who had sustained gunshot wounds to the upper torsos," Moore said during a televised news conference. "They were all pronounced dead here at the scene."
Saugus man kills family, commits suicide, officials say

A tragic morning for Saugus residents as they woke up to discover a neighbor had shot and killed his own family before turning the gun on himself. The identity of the family HAS NOT been officially released.Read more here: https://signalscv.com/2018/01/homicide-detectives-investigating-saugus-death-possibly-others/

Posted by Austin Dave on Friday, January 5, 2018
Based on the preliminary investigation, Moore said, investigators had identified a husband and a wife as two of the victims – a man in his 50s, a woman in her 40s. The couple's two children, a daughter in her early 20s and a son about 11 or 12 years old, were also found dead inside the home, the lieutenant confirmed.
"We do believe it was a murder-suicide based on the physical evidence at the scene," Moore said. Detectives believed the husband shot and killed his three family members and then turned the gun on himself.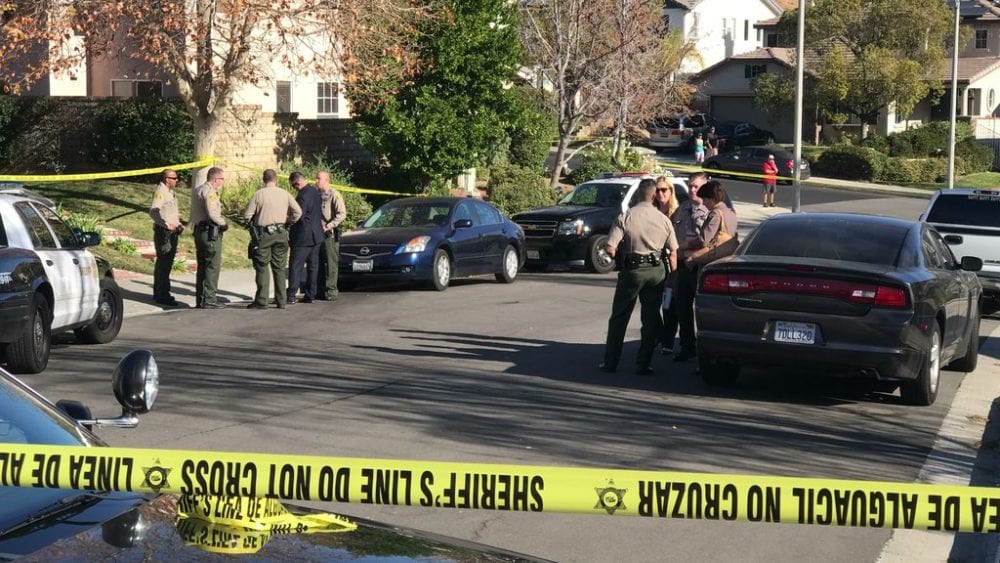 The handgun believed to have been used in the slayings was found at the scene. Investigators were not looking for any outstanding suspects as of 11 a.m.
The initial 911 phone call made Friday morning that spurred the welfare check investigation was made by a friend of the family, Moore confirmed.
Detectives brief media on Saugus shooting deaths

UPDATE: Homicide detectives are holding a briefing on the shooting deaths of four people found at a home on the 28800 block of Startree Lane in Saugus. Reporter Austin Dave is on scene.Read more here: https://signalscv.com/2018/01/homicide-detectives-investigati

Posted by Santa Clarita Valley Signal on Friday, January 5, 2018
Detectives were not sure how long the bodies of the four individuals were in the house. Moore was not able to confirm as of noon if there were any previous incidents at the address where the bodies were found.
A neighbor reported to The Signal on scene that she previously had noticed there appeared to be a child daycare at the address. An online search confirmed that the address where the bodies were found was also a registered day care operation, according to the website Cribsters. An L.A. County Assessor's Office search confirmed the report.
Sheriff's homicide officials were unable to release any additional information.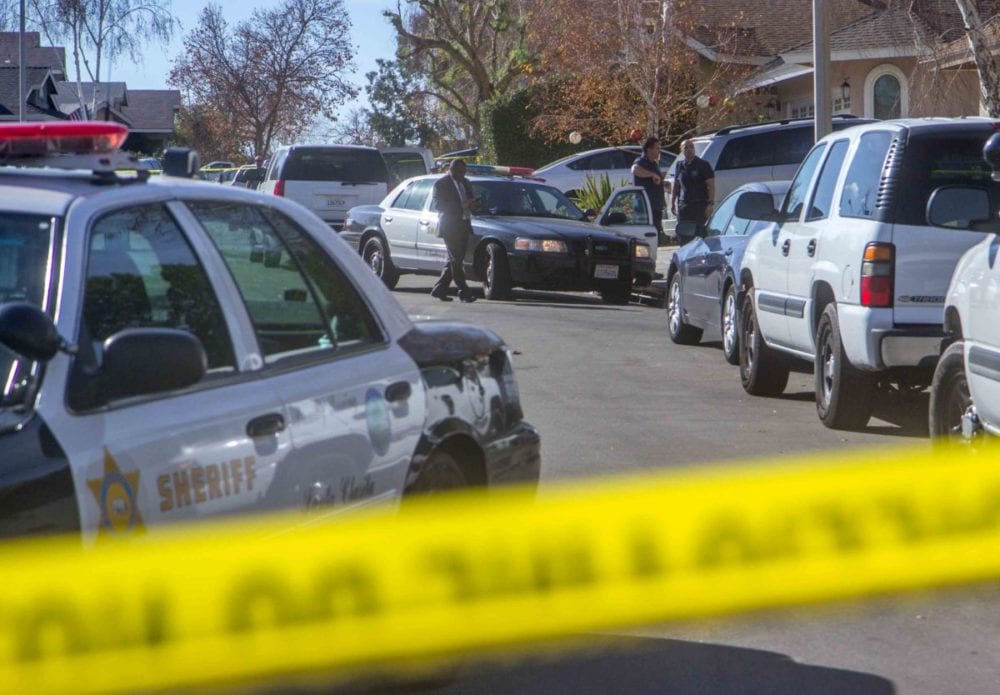 Signal Deputy Managing Editor Perry Smith and multimedia journalist Austin Dave contributed to this report.
This is a breaking news story. More information will be added as it is received and vetted for accuracy.

If you or someone you know needs help, take action now by calling the National Suicide Hotline at 1-800-273-TALK (8255), The Los Angeles county Department of Mental Health's Access Center Helpline at 800-854-7771 or 911. All services are available 24 hours a day, seven days a week.
Mental Health and other resources for Santa Clarita Valley
College of the Canyons Student Health & Wellness Resource Website
Child & Family Center, Santa Clarita
Henry Mayo Newhall Hospital Behavioral Health Free and Confidential MH Screening Website:
Mental Health: It's Part of All Our Lives 1-800- 789-2647
National Child Traumatic Stress Network
National Council for Community Behavioral Healthcare
National Institute for Mental Health
National Suicide Prevention Lifeline at 1-800- 273-TALK
SAMHSA Site for Coping with Disaster and Traumatic Events:
Santa Clarita City Mental Health Resource Page
SCV Youth Project (661) 257.YOUTH (9688)
SRD~Straightening Reins – equine therapy 661-803-1641