DAY 2 UPDATE: 12:29 p.m.
The Towsley Fire is holding at 50 acres burned with 80 percent containment.
UPDATE: #TowsleyFire per IC forward progress stopped at 50 Acres with 80 % containment. 120 Fire Department Personnel at the scene. pic.twitter.com/Rypk8x3IBW

— LACounty Fire PIO (@LACoFDPIO) July 14, 2017
DAY 2 UPDATE: 9:35 a.m.
A 20-year-old Lancaster man was arrested Thursday evening in connection to a brush fire that destroyed an outbuilding near Towsley Canyon, according to Santa Clarita Valley Sheriff's Station officials. The suspect was allegedly seen at the Field of Fire Paintball Adventure facility in Newhall lighting a smoke canister that ignited the blaze off The Old Road early Thursday afternoon. No one was hurt, said Lt. Leo Bauer. Zachary Garcia, 20, was detained by deputies and arrested on suspicion of recklessly causing a fire. The blaze tore down an outbuilding and grew to 50 acres before firefighters were able to get a handle on it. An outbuilding is described as a shed, barn or garage on the same property but separated from a more important building. The blaze was reportedly 60 percent contained late Thursday. The paintball facility had to be evacuated. A U.S. Postal Service office and a church near the flames also had to be evacuated. Those structures weren't damaged. The Old Road remained closed near Calgrove Boulevard for most of Thursday afternoon.
---
Day 1 Information
UPDATE: 8:27 p.m.
The Towsley Fire is 50.6 acres.
UPDATE: 8:11 p.m.
The Towsley Fire was declared
knocked down
, which means crews successfully reduced the flame or heat on the more vigorously burning parts of a fire edge. They have reached 60 percent
containment
. This means a fuel break around the fire is closer to 100 percent completion. This break may include natural barriers or manually and/or mechanically constructed line, according to the U.S. Forest Service.
UPDATE: 6:40 p.m.
The Towsley Fire has burned 20 acres and is 50 percent contained.
UPDATE: 4:58 p.m.
The Towsley Fire is now 20 acres with 20% containment. No structures are threatened at this time. No forward progression was reported.
UPDATE: 4:45 p.m.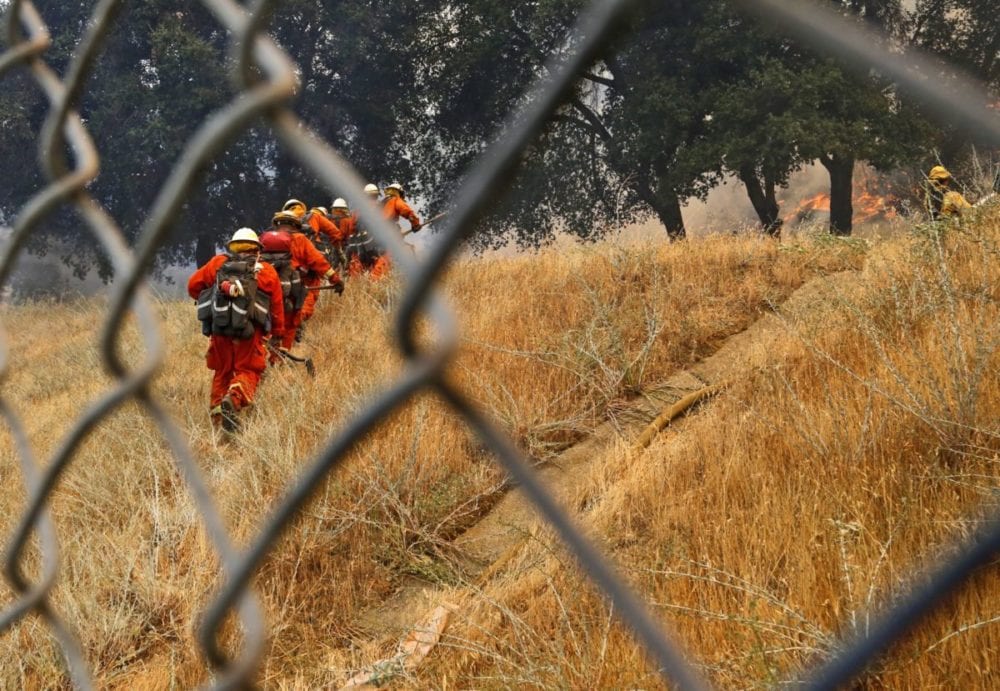 At least 20 acres and several paintball structures were burned as three buildings were evacuated, 15 buildings threatened and a section of The Old Road closed as a result of the Towsley Fire at Towsley Canyon.
UPDATE: 4:15 p.m.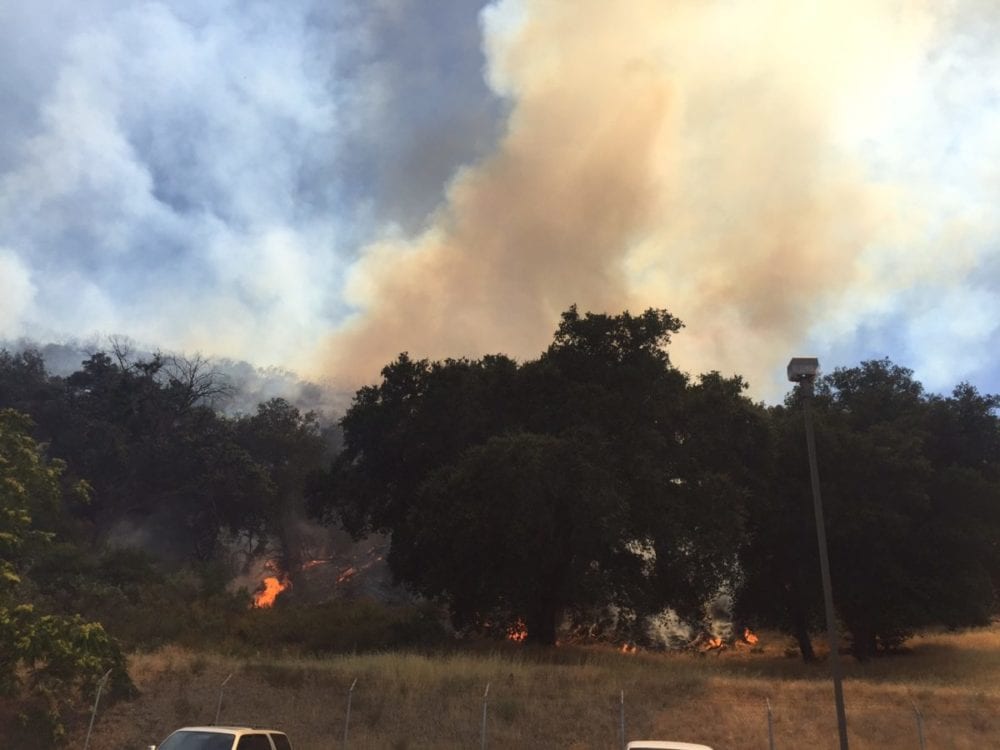 "The Towsley Fire is at 10 percent containment," Vanessa Lozano, spokeswoman for the Los Angeles County Fire Department said. "There have been no injuries," said Lt. Leo Bauer of the Santa Clarita Valley Sheriff's Station. Firefighters went into Towsley Canyon and made sure there were no hikers in the area, Bauer said. Three occupied buildings on The Old Road were evacuated including: The Church of the Nazarene, the U.S. Post Office and the Fields of Fire painball facility. Fire officials identified 15 buildings on The Old Road which they considered threatened.
UPDATE: 3:18 p.m.
Fire officials reported Interstate 5 open but congested.
UPDATE: 3:05 p.m.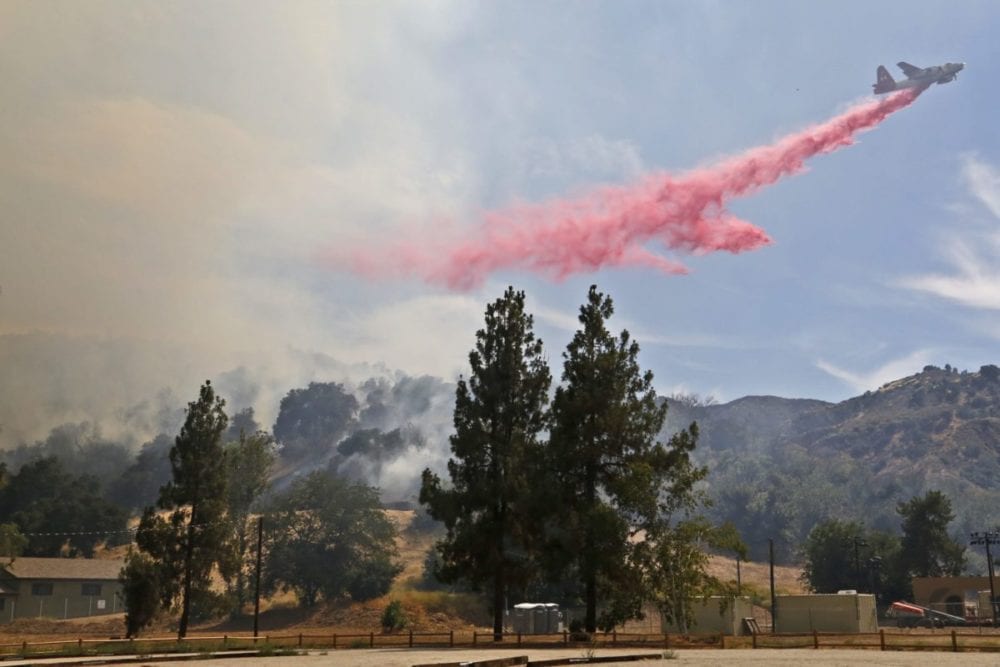 The Towsley Fire was reported between eight and ten acres. Within 50 minutes, one structure at a nearby Fields of Fire paintball facility had burned. The fire has burned eight acres with firefighters reporting zero percent containment.
UPDATE: 2:40 p.m.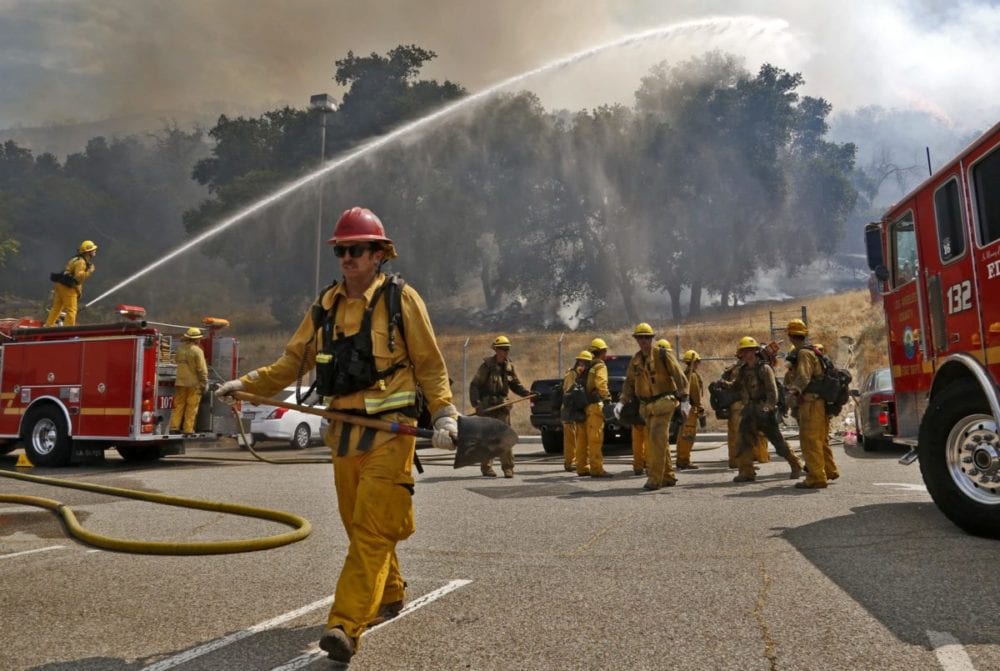 The fire has grown to eight acres with no containment. Additional firefighters were called in as the fire approaches the one-hour mark. Officials are calling for water-dumping fixed-wing aircraft. More than a dozen crews including bulldozer units and aircraft dropping fire retardant have been dispatched to help fight the fire.
UPDATE: 2:15 p.m.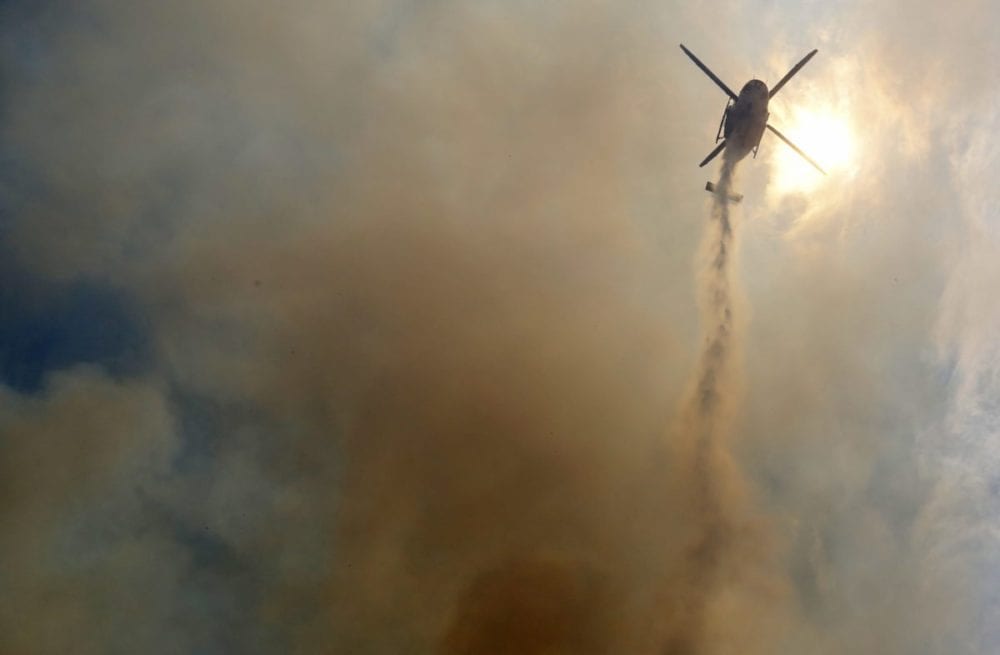 "It's burned about one acre and is is moving uphill slowly through medium to high brush," Marron said at 2:10 p.m. The Old Road is closed between Gavin Canyon and Calgrove Boulevard.
UPDATE: 1:55 p.m.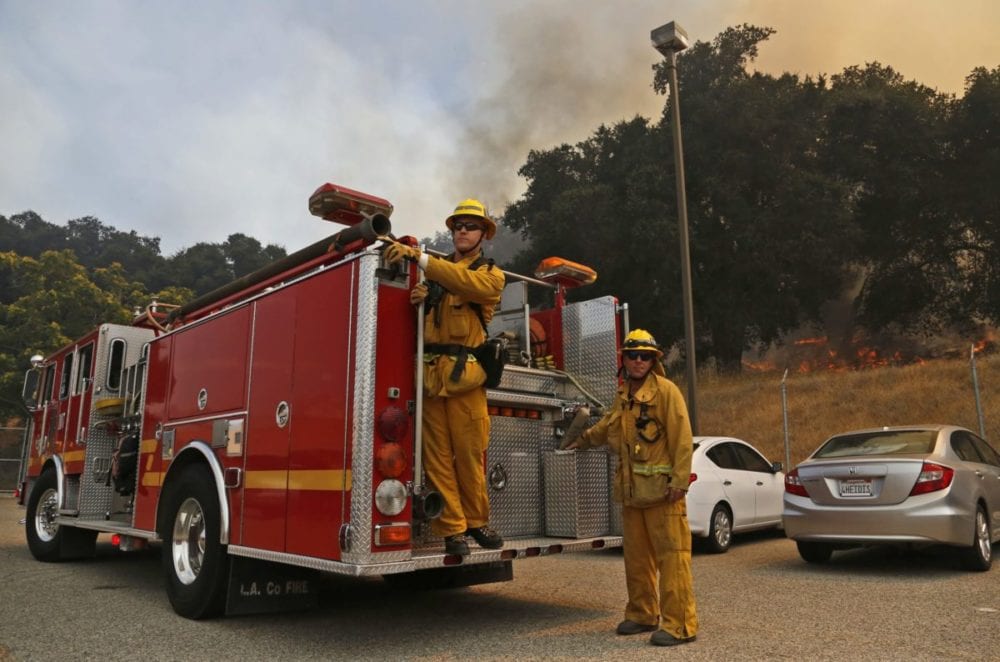 The Towsley Fire was first reported shortly after 1:40 p.m. off The Old Road near the Newhall Church of the Nazarene just south of the entrance to Towsley Canyon Park, Inspector Joey Marron of the Los Angeles County Fire Department said. The fire is burning at the foot of the hills near Ed Davis Park at Towsley Canyon. Firefighters got to the fire at 1:48 p.m., he said.
Signal Senior Staff Writer Jim Holt, Multimedia Journalist Austin Dave, Photojournalist Katharine Lotze and Signal interns Kazia Doros, Emily Giordano and Abbie Demuth contributed to this report.