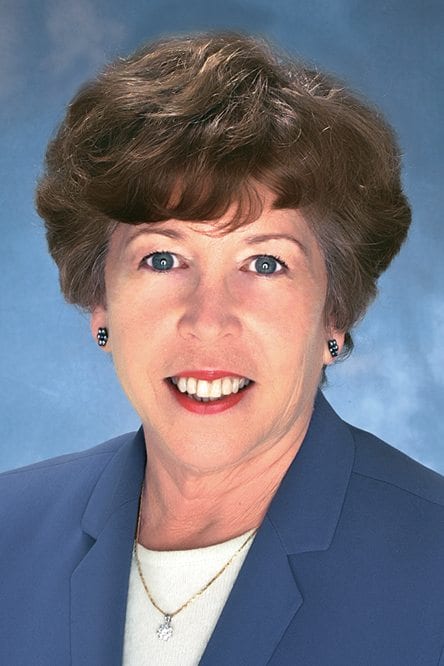 By Mayor Pro Tem Marsha McLean In Santa Clarita, public transportation is vital for our local commuters who depend on the service on a weekly, sometimes daily basis. However, the benefits and importance of public transportation impacts everyone, even if you've never stepped aboard one of our Santa Clarita Transit buses or a Metrolink train. According to the American Public Transportation Association, public transportation provides many economic opportunities. Every $1 invested in public transportation generates $4 in economic return, as it creates jobs and provides access to jobs. Economists have calculated that for every $1 billion invested in public transit, more than 36,000 jobs are supported (manufacturing and operations). In addition, public transportation can be a safer way to travel than by automobile, saves you money and reduces gasoline consumption. Our Santa Clarita Transit fleet is almost completely powered by compressed natural gas (CNG), contributing to cleaner air for residents. Another benefit is that every person that uses public transportation translates to a vehicle removed from our already congested freeways. Luckily, residents in Santa Clarita have many transit hubs available to them, as both Santa Clarita Transit and Metrolink provide services in the area. One of these services is the Antelope Valley Line, which carries the third highest amount of riders in Metrolink's commuter rail system, and takes commuters across multiple stops between Lancaster and Union Station. Supervisor Kathryn Barger's motion to improve the Antelope Valley Line has recently passed. A study is being conducted to improve service and discover ways to better serve those who use the line. The study impacts Santa Clarita, as many of our residents use the Antelope Valley Line, via one of our three current Metrolink stations: the Santa Clarita Metrolink Station in Saugus, the Via Princessa Metrolink Station in Canyon Country and the Jan Heidt Newhall Metrolink Station in Old Town Newhall. In addition, a new Metrolink Station is in the works as part of the Vista Canyon project. The Vista Canyon neighborhood will be a mixed-use residential and commercial area, designed to maximize access to public transportation and will feature both a new Metrolink Station and Bus Transfer Center. Ground has already been broken on the project, with phase one scheduled to be complete by 2020. Anyone flying out of Burbank will be happy to learn that the Burbank Airport North Metrolink Station is now open, offering daily service to the Hollywood Burbank Airport! Residents can now connect to the station via the Antelope Valley Line, then travel to their terminal on a free shuttle, operated by the Hollywood Burbank Airport. I am proud to have worked with Supervisor Michael Antonovich who got the ball rolling on this station and then Supervisor Kathryn Barger who saw it through to its recent opening. I am putting together an excursion to this new Metrolink station to familiarize residents with how it will work to get to the airport to take a flight. If you are interested, please e-mail me and let me know as soon as possible so we can add you to the list at
mmclean@santa-clarita.com
Always looking to the future, Santa Clarita Transit is working on a Transportation Development Plan update. Still in its early stages, the plan is aimed at guiding local transit services over the next 10 years. A series of public outreach meetings have already been held to gather feedback from the community, but you can still submit your input through the Community Survey, available online at
SantaClaritaTransit.com/TDP
. Both riders and non-riders should take the survey as the intent is to determine how Santa Clarita Transit can meet future rider needs, given our changing City demographics, and what can be done to attract new riders. The plan will take a fresh look at our system and will consider improvements such as service to new areas within the City, new service, delivery methods and more. I encourage you to learn more about our transit services by visiting the Santa Clarita Transit website at
SantaClaritaTransit.com
, and follow them on Twitter at @SCTbus. The website features information on routes, schedules, services, updates and new tools to simplify your transit experience. The Token Transit App allows passengers to purchase Santa Clarita single ride tickets and monthly passes! As transit becomes more available and easier to use, we hope that we can better encourage residents to leave their cars at home, at least once a week, and take public transportation, via Santa Clarita Transit or Metrolink. The impact this simple change can have on our roads, air and wallets is immense.
Marsha McLean is Mayor Pro Tem of the Santa Clarita City Council and can be reached at
mmclean@santa-clarita.com
.