By Councilmember Bob Kellar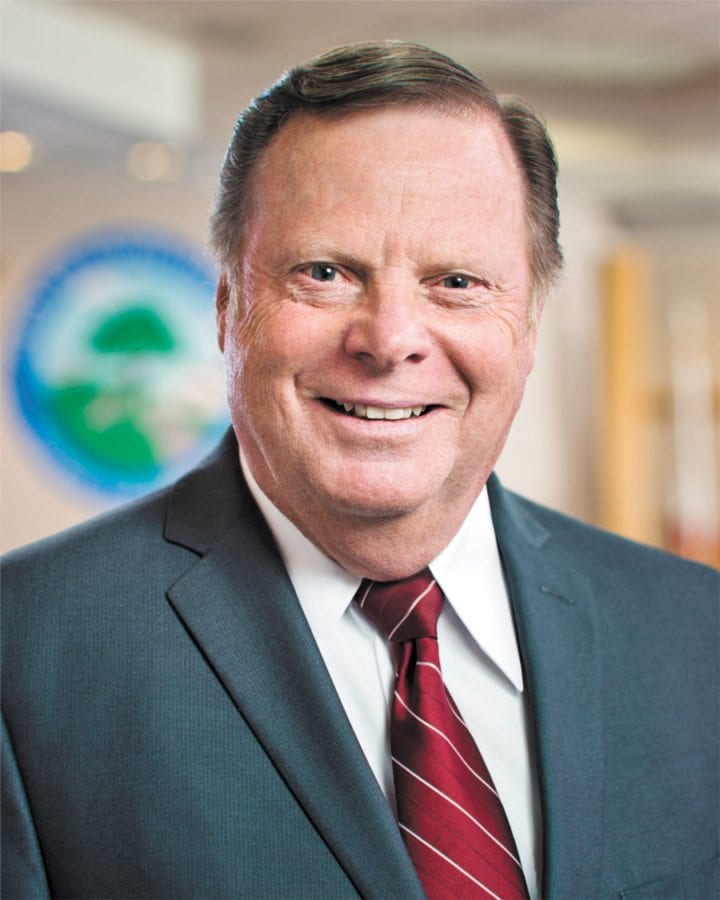 You can't be bored at the library, at least not at one of our Santa Clarita Public Library branches. Whether you visit our branch in Canyon Country, Valencia or Newhall, I guarantee you won't have to look too long before finding something new and fun to read, experience or see. Our libraries are community learning hubs meant to inspire creativity and exploration. A lot of you enjoy our libraries; during its sixth year of operation, the Santa Clarita Public Library saw over 758,000 customer visits, issued 13,943 new library cards, circulated more than 1.2 million books and materials and the library website had over 570,000 visits! As I said earlier, you can't be bored at a library. If reading is not your favorite past-time, there is still a lot our libraries have to offer, including fantastic free events that are family friendly. Just this past weekend, the 11
th
Annual Family Literacy Festival was held at the Old Town Newhall Library in partnership with College of the Canyons MakerSpace. The event offered attendees free family fun with hands-on activities designed to encourage building and creation. Those who participated also got to enjoy story readings by Mayor Cameron Smyth and Assemblyman Dante Acosta. The Kalakeke Island Dance Company also treated guests with a live dance performance. If you missed the event, don't worry, there is always something happening at your local library. Later this week, the Friends of Santa Clarita Public Library will be hosting their Fifth Annual Gingerbread House Contest at the Valencia Library from December 9 through December 10. What a fabulous way to start the holiday season! Gingerbread house making is a fun activity that the entire family can participate in. The contest is open to all ages, however children ages 11 and under are the only ones allowed to use pre-baked items such as graham crackers and cookies in their house design. All other age groups including teens, adults and groups, must construct their house of gingerbread. Don't worry, gingerbread kits are allowed. To participate, gingerbread creations must be delivered to the Valencia Library on Friday, December 8, 2017, anytime between 3 p.m. and 5:30 p.m.  The Valencia Library is located at 23743 Valencia Boulevard. For more information on this contest and contest rules, please visit the Friends of Santa Clarita Public Library website at SantaClaritaFOL.com. The Friends of Santa Clarita Public Library is an active group of Santa Clarita residents who volunteer, advocate and fundraise to meet the needs of the Santa Clarita Public Library. All of the proceeds from fundraising events and programs sponsored by the Friends of the Library go toward programming at the Santa Clarita Public Library. However, if reading is your favorite past-time, the holidays are a wonderful time to drink hot cocoa, get cozy by the fireplace and read a great book. Reading the latest trending book or a classic is easier than ever now that most books are also available digitally. While the Library has offered eBooks, digital audiobooks and streaming video to the community through their partnership with OverDrive for over six years, many people are still surprised to learn that their library card gives them free access to over 25,000 digital titles! I would encourage you to start digitally exploring the library today! Throughout the rest of this year, the library is participating in OverDrive's "Digital Dash" contest.
If they hit 98,603 digital checkouts by the end of the year, they will be eligible to win additional funds to buy more eBooks and audiobooks for their OverDrive collection.
And boy, at 91 percent, we are so close to reaching that goal! The library has something to offer for the entire family. This holiday season, after all the shopping is done, wind down and relax with a free family event or a good book. To learn more about the Santa Clarita Public Library, please visit SantaClaritaLibrary.com.